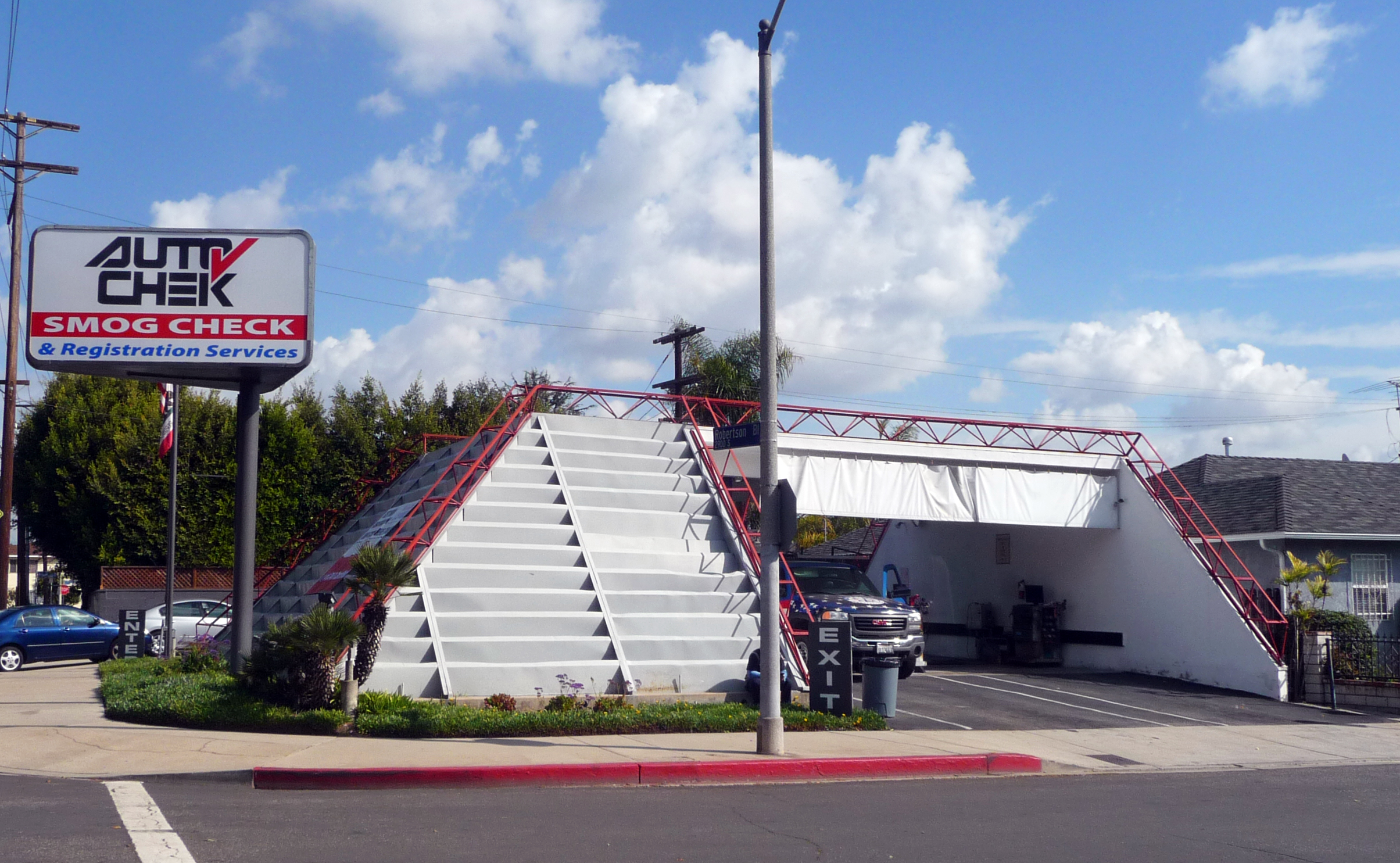 Place
Auto Chek Smog Center
A new industry, minimal marketing budget, and artist as designer yielded a truly unique collection of buildings that are quintessentially Los Angeles.
Southern California certainly has its share of eccentric architecture, from Googie diners to donut shops shaped like giant, well, donuts (what else?). A later, but very respectable, entry into the lineup of Los Angeles oddities is the Auto Chek Smog Center on Kramerwood Place at Robertson Boulevard.
This 1984 building is the first of six Auto Chek locations in Los Angeles, Hollywood, Santa Ana, Anaheim/Fullerton, Manhattan Beach, and Covina. The small local chain sprang up soon after California began requiring smog checks in 1982, and it remains a family operation to this day. 
The Los Angeles location is as intact as any of them, a stepped concrete pyramid with the top lopped off, accented by red metal ladder-like grids ascending at each corner. The pyramid itself contains the office, while an extended concrete canopy spans the drive-in smog check area to meet an angled concrete support wall. The effect is futuristic and more than a little '80s, a Late Modern twist on roadside architecture so popular at mid-century.