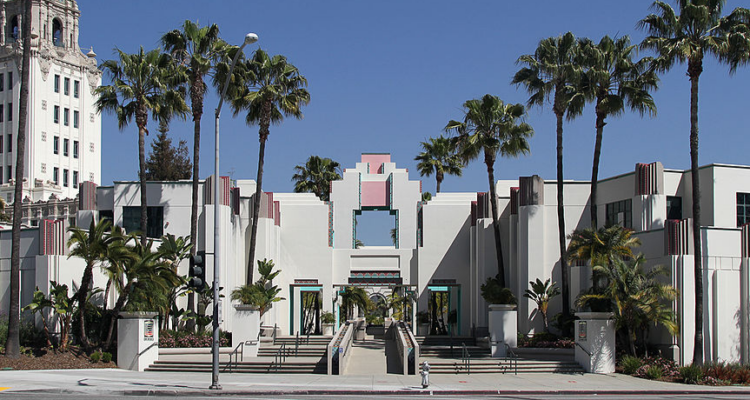 Place
Beverly Hills Civic Center
Nestled in the heart of Beverly Hills sits its Spanish Renaissance City Hall, serving as both the political and emotional backbone of one of America's most storied cities.
Beverly Hills City Hall has long been a beloved civic landmark, its 1932 Spanish Renaissance tower denoting the political heart of an iconic city. In 1981, Beverly Hills announced a design competition to add a large civic center component adjacent to the historic building, and chose the winner from submissions by five highly prominent architectural firms.
Charles Moore and his firm Urban Innovations Group came out on top with a design that playfully expands on City Hall's architecture. Completed in 1990, the Civic Center complex uses a sort of Postmodern, Spanish-Art Deco hybrid in its plan of courtyards, colonnades, promenades, and buildings. The complex mixes open and semi-enclosed spaces, using stairways and balconies to create multiple levels of perspective.
A diagonal promenade dotted with elliptical courtyards runs through the complex, connecting City Hall with the street and unifying the complex as a whole.
Colorful tile and geometrically arched colonnades bring a distinct 1980s sensibility that somehow complements the tiled dome of the 1932 tower. In this design, as in all of his designs, Moore aimed to create "a place that is distinguishable in mind and memory from other places." The Beverly Hills Civic Center definitely met that goal, as there is no place else quite like it.