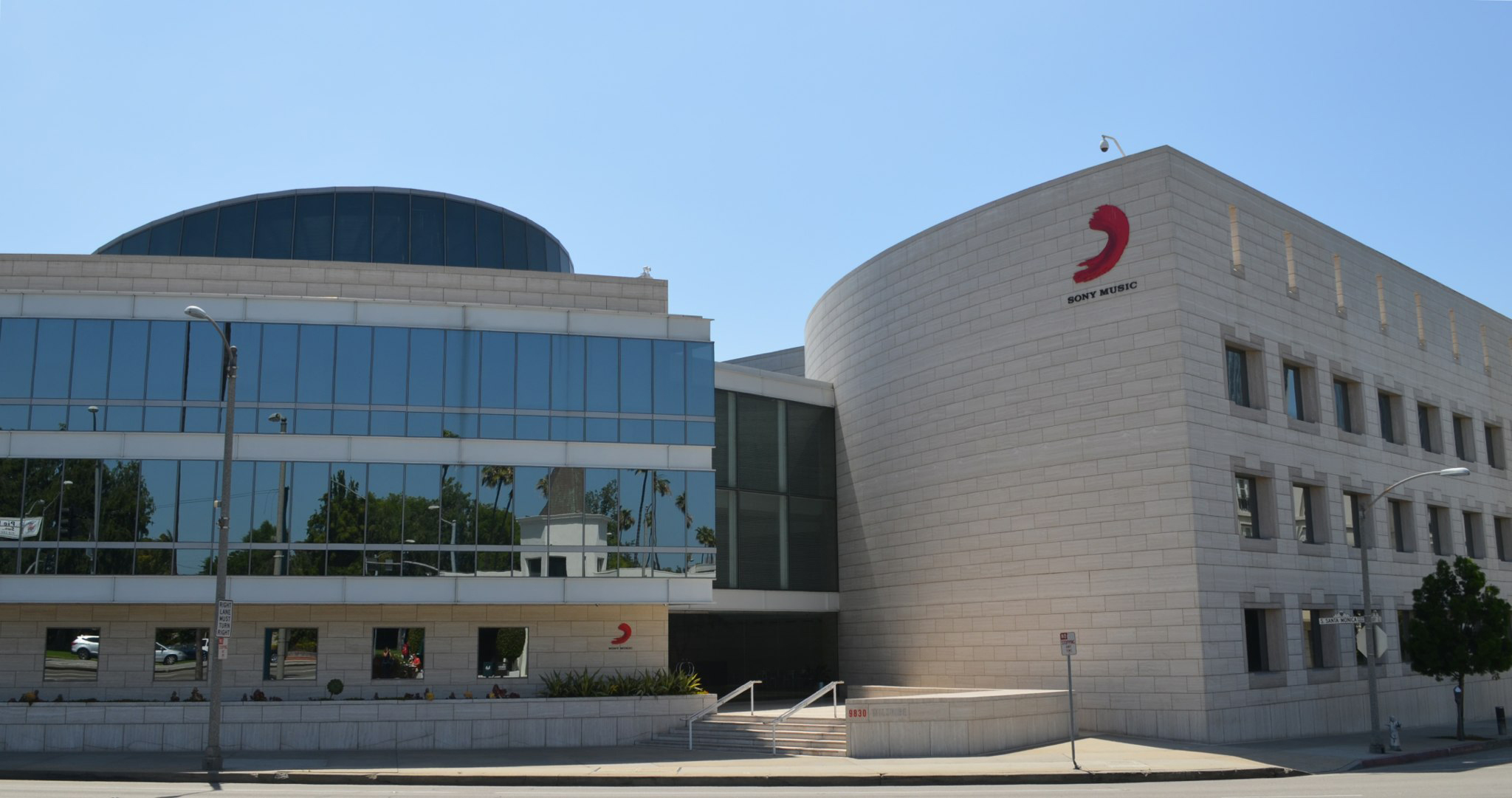 Place
Creative Artists Agency Building
World-renown architect I.M. Pei set out to create a structure that would edify his client's mission to create "a new kind of talent agency."
When a group of talent agents split off from William Morris to form Creative Artists Agency in 1975, they envisioned a new kind of talent agency. By the late 1980s, CAA was successful enough to allow it to commission master architect I. M. Pei to design its new headquarters in Beverly Hills.
The 1989 building stands out as one of only a small handful of Pei designs in Southern California.
It is three stories high and Postmodern in style, looking almost like a Classical building massed in three geometric volumes: a central circular atrium with a curved wing on each side. One of the curving wings is clad mostly in expanses of glass set in travertine and the other in masonry, with unornamented, regularly-spaced windows. The atrium is topped by a low, conical glass tower which opens it up into an enormous, sunlit communal space, punctuated by a huge mural by artist Roy Lichtenstein. Pei envisioned the atrium as a place where artists and agents alike could meet and interact.
The building's interior finishes are as grand as its exterior, featuring details like marble cut from massive blocks instead of smaller slabs. They serve to reinforce CAA's message of stability and grandeur without being overly ostentatious. Speaking of grandeur, the agency was already outgrowing its new building by the time it was completed, and after several expansions into neighboring buildings, it moved to a new Century City office in 2007.