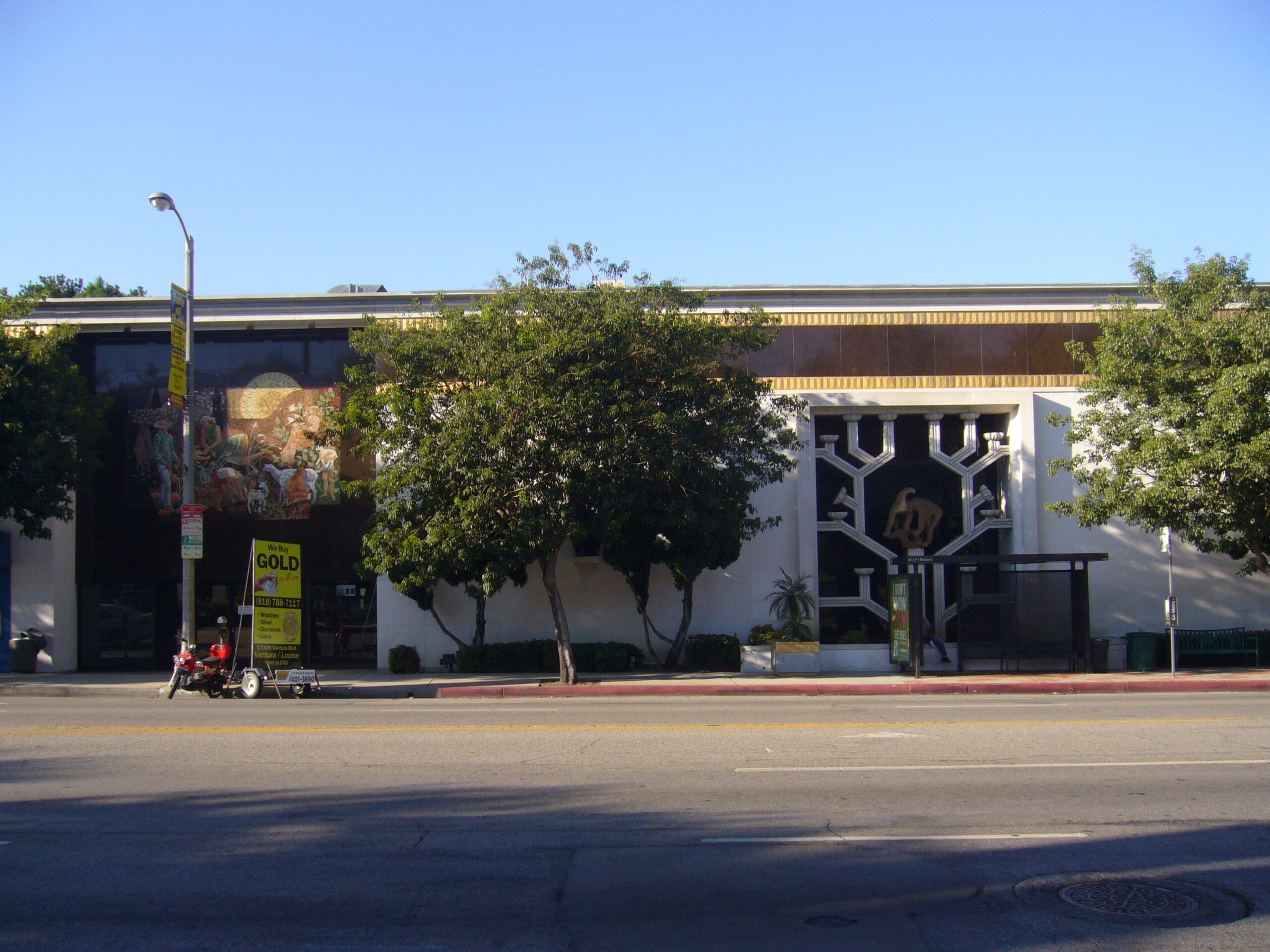 Place
Chase Bank, Encino
The last of the famed Home Savings and Loan buildings from architectural designer Millard Sheets and a fitting tribute to the vision of its designer and occupant.
The Encino branch of Home Savings and Loan was completed in 1959 as part of an eight-branch, $5-million expansion program featuring bank designs by artist Millard Sheets.
It was grand from the beginning, two stories in height with a flat roof, fine travertine finishes, and an impressive central entrance marked by a large mosaic depicting scenes from San Fernando Valley history. In 1977, the building underwent a major renovation that retained most of its original artwork and finishes while adding even more designed by artists affiliated with the Sheets Studio.
Tony Sheets designed two enormous cast-stone grilles shading the large picture windows behind them. The centerpiece of each grille is a huge cat, one a tiger and one a mountain lion, sculpted by artist Betty Davenport Ford. Large bronze statues adorn the exterior of the bank, enhancing the already monumental feel of the long, low building.
The variety of artistic media represented in this design is truly amazing, even for a Sheets-designed Home Savings and Loan building, and represents the breadth of his studio's capabilities. This bank is the last Home Savings and Loan completely conceived by Millard Sheets & Associates, and is a fitting tribute to the vision of both the designer and the company.