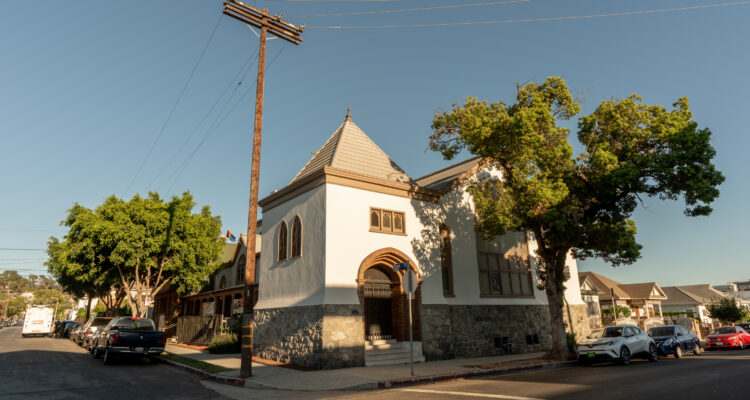 Place
Church of the Epiphany
The Church of the Epiphany conveys numerous aspects of Lincoln Heights' history, from its Period Revival architecture to its connection to the Chicano Movement.
Founded in 1887, the Church of the Epiphany is the oldest sustaining Episcopal congregation in Los Angeles. The church was originally designed in the Romanesque Revival style by English architect Ernest Coxhead, who was known for his ecclesiastical work.
By 1913, the congregation had outgrown the existing structure, and construction commenced on a new sanctuary building. The existing church was converted to the parish hall and incorporated into the new building. Architect Arthur Benton, celebrated for his work on Riverside's Mission Inn, designed the new church in a mix of styles, including Gothic Revival, Mission Revival, and Romanesque Revival. 
Since the late 19th century, the Church of the Epiphany has borne witness to the transformation of Lincoln Heights from an Anglo suburb into a community of Mexican immigrants and Chicanxs. It reflects not only the rich architectural heritage of its neighborhood, but also deeply important social and political developments in the latter half of the 20th century.
The Church of the Epiphany was designated a Los Angeles Historic-Cultural Monument in 2005 and added to the National Register of Historic Places in 2019.
In 2021, the Epiphany Conservation Trust launched a public fundraising campaign to fund much-needed rehabilitation and to preserve the church's social and cultural legacy. To donate and learn more about the church, click here.