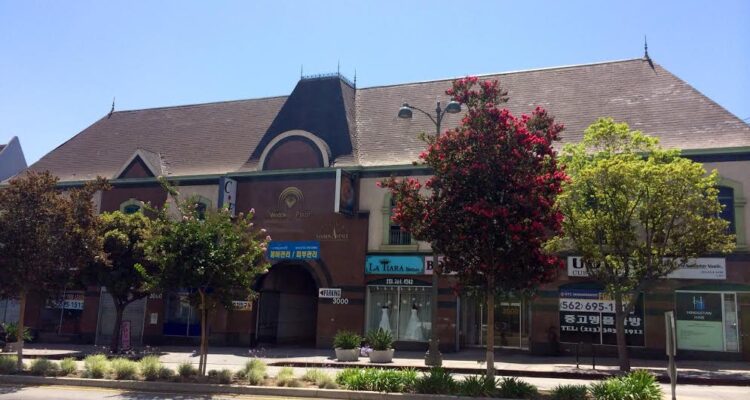 Place
Clark Building
This building housed prominent arts and antiques dealers, showing cutting-edge art.
Just east of Bullock's Wilshire, the Clark Building opened with prominent antiques and fine art dealers Cannell and Chaffin at 3000 Wilshire and the Stendahl Gallery at 3006. 
Earl Stendahl's gallery was to some tastes the most cutting-edge art showcase in the city. A friend of Mexican revolutionary artists Diego Rivera and Frida Kahlo, he hosted a show of David Alfaro Siqueiros' work in 1932.
Stendahl's most controversial exhibition occurred in 1939, when he mounted a show of Pablo Picasso's anti-war mural Guernica.
The building was a fine example of the French Provincial style that dotted the boulevard by the 1930s. Though the characteristic roofline remains, much of the front facade has been re-clad.