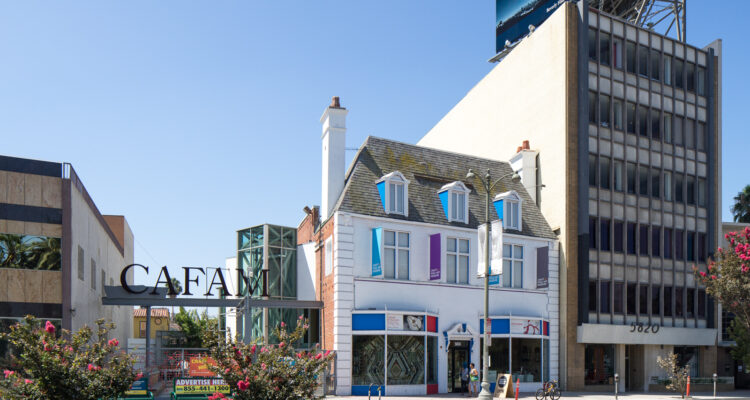 Place
Craft and Folk Art Museum
One of the Miracle Mile's few remaining period revival buildings.
Though known for its Art Deco architecture, the Miracle Mile once boasted a number of buildings in period revival styles, including this French Provincial gem.
Little is known about the early years of this building. By the 1950s it served as offices, a showroom for an interior designer, and then a travel agency.
In 1965, the same year the Los Angeles County Museum of Art opened across the street, the building became a restaurant and gallery called The Egg and the Eye. It was well known for its rotating exhibitions of artwork for sale and on display.
Handcrafted pieces of art, artifacts, and jewelry from around the globe were shown, but it was one 1966 sale that garnered much attention from the art world: limited editions of works by Roy Lichtenstein, Andy Warhol, Man Ray, Ann Stockton, Robert Graham, Jim Dine, and George Brecht, among others.
In 1974, The Egg and the Eye became the Craft and Folk Art Museum. It underwent a sensitive renovation in 1995 by architects Craig Hodgetts and Ming Fung.
The museum continues to promote the virtues of the folk arts and contemporary craft in the heart of the Miracle Mile's officially designated Museum Row.