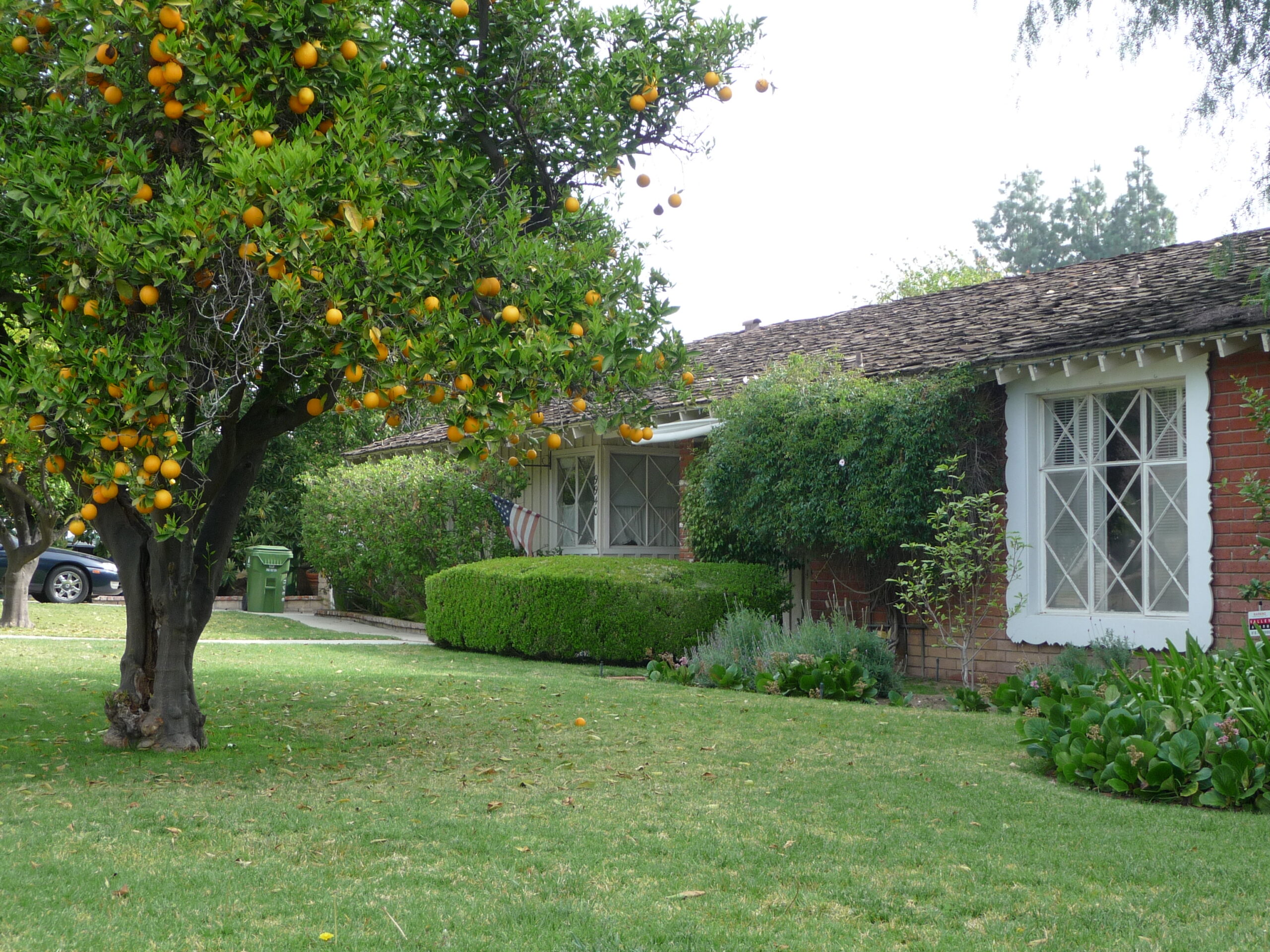 Place
Devonshire Highlands-Devonshire Country Estates
A rare intact development from California's postwar housing boom featuring some of the very best of postwar Traditional Ranch architecture in the Valley.
Place Details
Designation
Property Type
Like the rest of the San Fernando Valley, the community of Northridge saw an explosion of housing development activity during the postwar period.
Many of its 1950s subdivisions featured Traditional Ranch-style houses sited on curving, wide streets, so the Devonshire Highlands and Devonshire Country Estates developments are not unusual—but they are unusually intact.
Developed between 1955 and 1957 by a variety of affiliated corporations, these two subdivisions represent some of the very best of postwar Traditional Ranch architecture in the Valley. The most intact portions lie in the rectangle formed by Plummer Street, Tunney Avenue, Devonshire Street, and Tampa Avenue, centered along Calvin Avenue. Lassen Street serves as the dividing line between the two subdivisions.
Both of the developments feature large lots of up to half an acre, mature landscaping (including a wide median of pine trees along Superior Street in Devonshire Highlands), curvilinear streets with cul-de-sacs, stone and masonry walls announcing their names, and sprawling Traditional Ranch homes with a few Contemporary Ranches and Cinderella Ranches thrown in.
The Traditional Ranches typically feature gabled roofs that extend over a one-car garage; wide roof eaves and vergeboards; and decorative elements such as flower boxes, shutters, exterior shelving, and dovecotes. Swimming pools are common backyard features, the houses have generous setbacks from the street, all utilities are underground, and the homes are oriented to maximize privacy and a quiet rural feel.
In short, these subdivisions represent the postwar suburban ideal—at least if you were white and upper-middle class: a 1956 classified ad for Devonshire Highlands carefully describes it a "New exclusive estate area with best protective restrictions."
Today, of course, Devonshire Highlands and Devonshire Country Estates are open to all, and their lovely Ranch-style homes are in high demand.