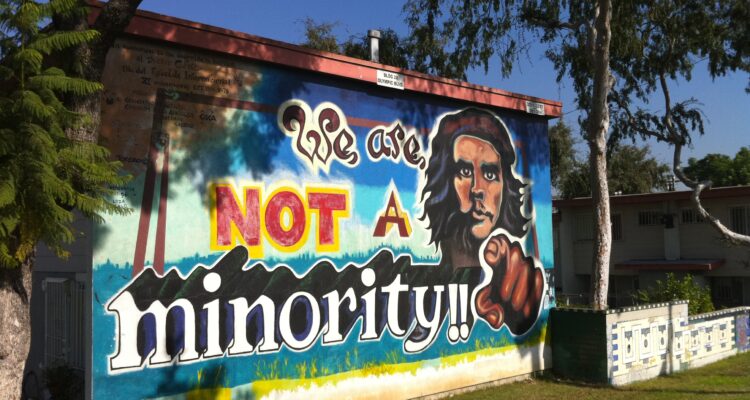 Place
Estrada Courts
Painted at the height of the Chicano Civil Rights Movement, the Estrada Courts murals enlivened the 1942 garden apartment complex.
Completed in 1942, Estrada Courts is an early example of Garden City planning principles in public housing. The Housing Authority of the City of Los Angeles (HACLA) commissioned a seasoned team of garden apartment architects and planners to design a complex spanning three blocks in Boyle Heights.
The apartments were intended to address the housing shortage that resulted from the rapid growth of wartime industries, one of a handful of garden apartment projects that were fast-tracked for completion in the early 1940s.  
Estrada Courts was constructed at a cost of $967,000. The original project consisted of thirty buildings, with 214 units set aside for defense housing. In 1954, the site was expanded to allow for additional housing, making it one of ten public housing extensions approved in the 1950s in Los Angeles. 
Added decades later, the Estrada Court murals are often considered "the site of the 1970s birth of the Chicano Mural Art Movement," according to Isabel Rojas-Williams, Executive Director of the Mural Conservancy of Los Angeles.