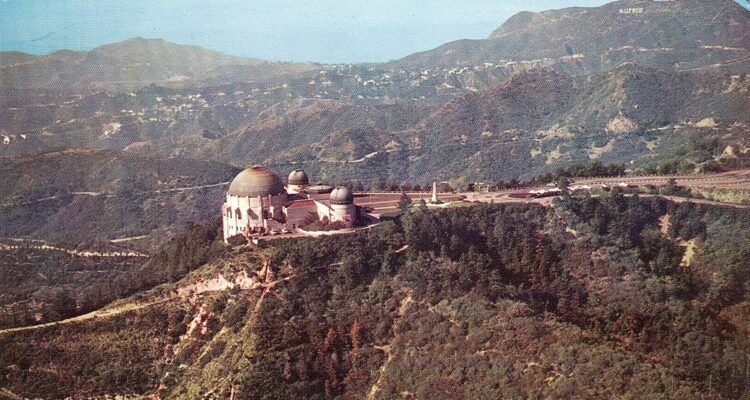 Place
Griffith Park
Griffith Park is the heart and soul of Los Angeles and in 2009 was designated as an Historic-Cultural Monument (HCM) to recognize its significance and ensure its long-term preservation.
Griffith Park dates back to 1896, when Colonel Griffith J. Griffith and his wife Mary Agnes Christine (Tina) donated over 3,000 acres to the City of Los Angeles, "to be used as a public park for purposes of recreation, health and pleasure, for the use and benefit of inhabitants of the said City of Los Angeles, forever." Colonel Griffith had originally purchased the land in 1882 from Rancho Los Feliz. 
Griffith Park has served these purposes since becoming an integral part of the lives of generations of Angelenos. It is unique, even at the national level, for possessing a large-scale mostly untouched landscape in the center of an urban metropolis. Measuring roughly 4,210 acres, Griffith Park is the largest municipal park with urban wilderness in the United States.
The park is home to the Los Angeles Zoo, Equestrian Center, the Griffith Merry-Go-Round, the Greek Theater, the Autry National Center, The Griffith Park Southern Railroad, Pony rides, various hiking trails, and the Griffith Observatory.
The Merry-Go-Round at the Crystal Springs picnic grounds was an important site within the gay liberation movement. The first gay-in was held there on Memorial Day 1968, one year before the Stonewall riots, in a bold move toward living life in the open. On into the early 1970s, gay-ins at Griffith Park were outdoor gatherings that encouraged LGBT individuals to come out of the closet and to build understanding and acceptance among heterosexuals of different forms of sexual and gender expression.
The Friends of Griffith Park is a non-profit organization that promotes the stewardship of Griffith Park so it can survive and thrive in the 21st Century.