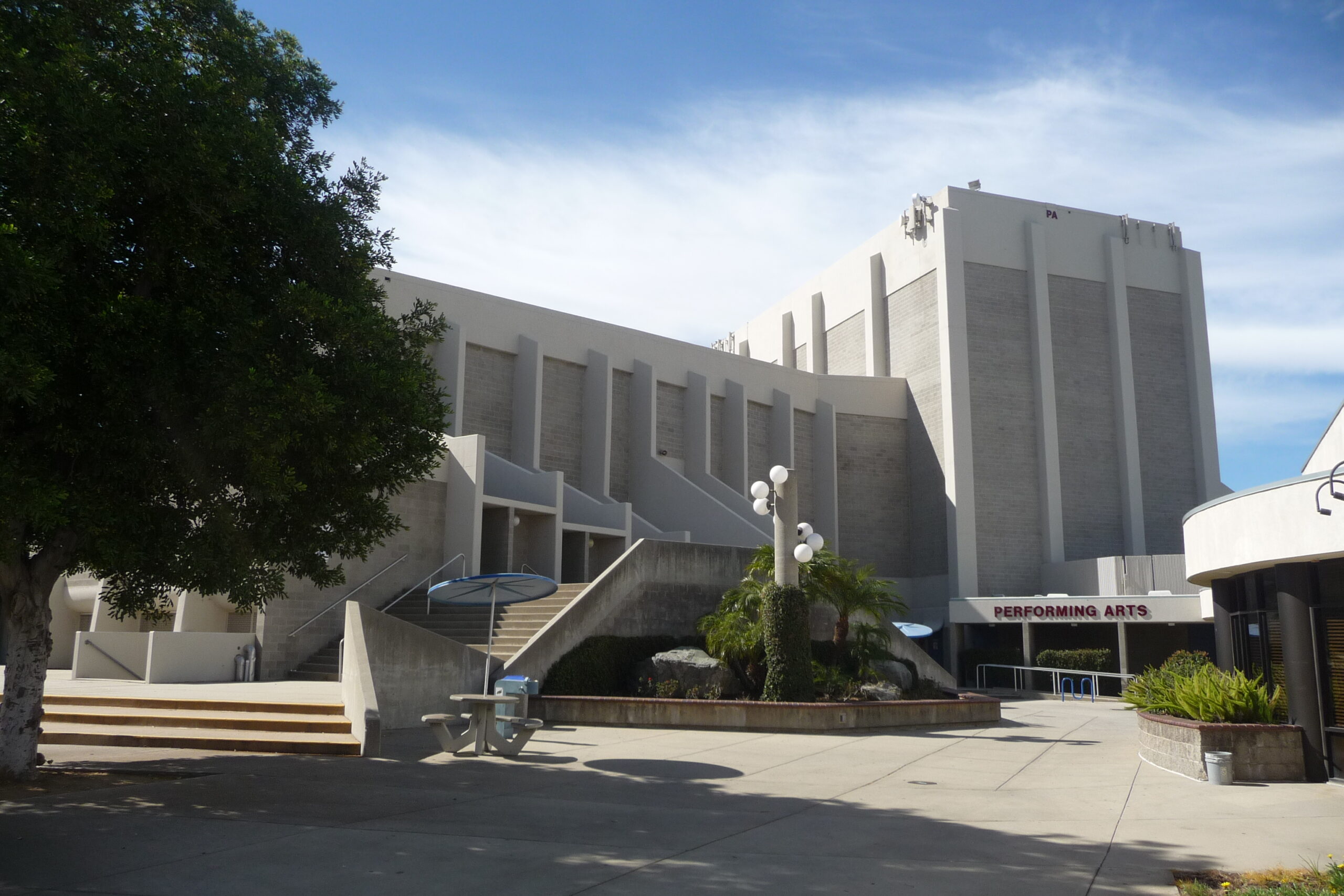 Place
Haugh Performing Arts Center
A sprawling building in Late Modern style with some hints of Brutalism, the Center hosts up to 200 performances each year and was a major achievement for the first junior college in L.A. County.
Citrus College was founded in 1915 as the first junior college in Los Angeles County and only the fifth in California. In 1922, it moved from Azusa to its present location in Glendora. By the 1960s, it was the center of a thriving college district serving multiple communities in the county, and it was sorely in need of new facilities. Voters approved a bond measure funding a $6 million expansion that resulted in the construction of twelve new buildings, including a long-desired regional performing arts center, Citrus College Auditorium. Later named the Haugh Performing Arts Center to honor former president Robert D. Haugh, the building was designed by Pasadena architectural firm Neptune and Thomas Associates and was completed in 1971.
The original building contained the auditorium and two wings with classrooms and practice spaces, and a 1990s addition added a studio complex, dance laboratory, editing suites, new restrooms, and a new box office. The sprawling building is Late Modern in style with some hints of Brutalism; it is faced with plain gray concrete block accented by smooth white concrete and stucco elements. Its front façade curves invitingly, featuring a simple canopy supported by stocky concrete blocks and topped by two large cylinders announcing the entrance. Whimsical globe light fixtures illuminate the way to the auditorium, where performances of all kinds take place, up to 200 times a year.