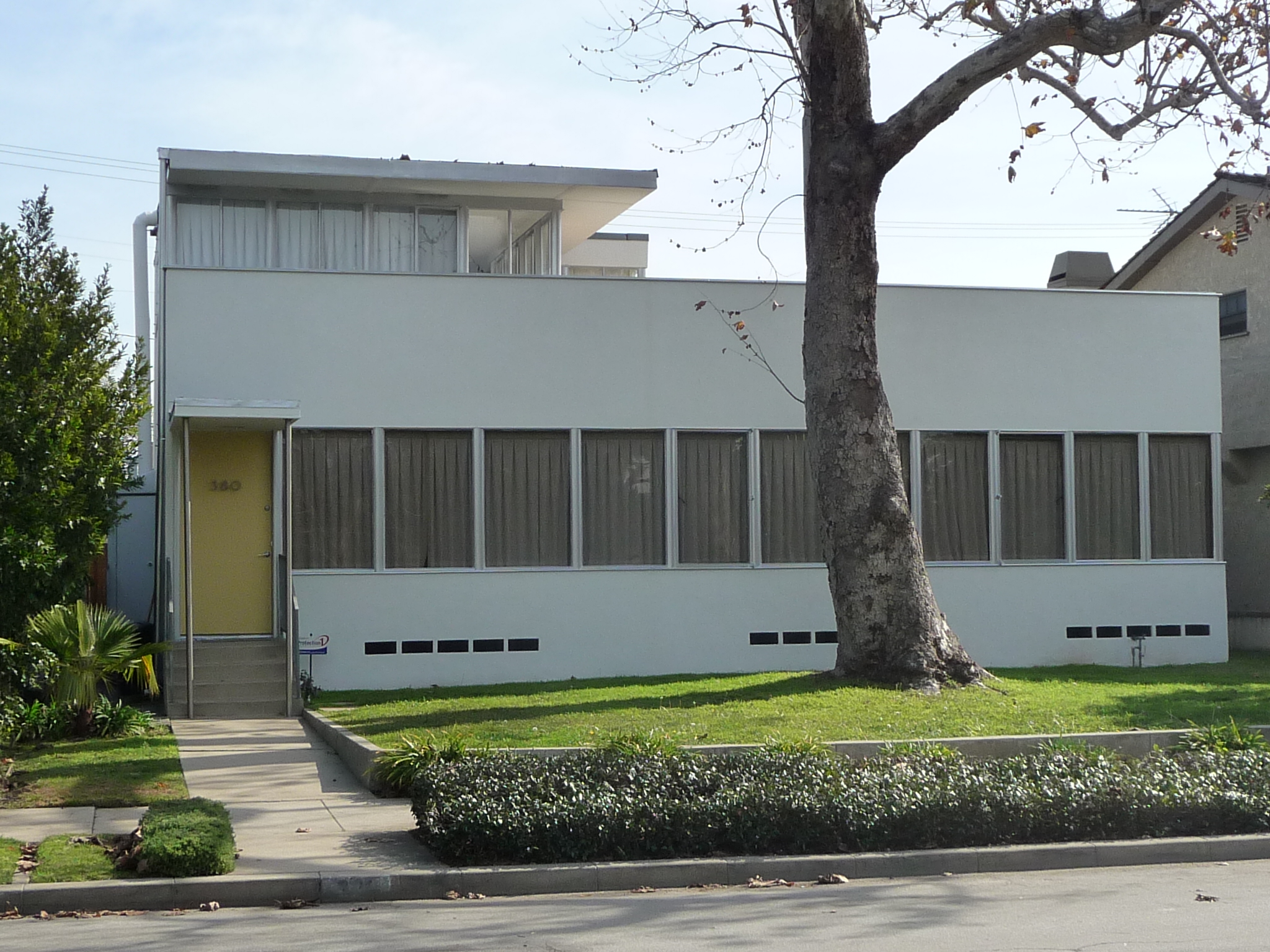 Place
Kimpson Nixon House
A bastion of pure Modern design and a wonderfully intact example of renowned architect Raphael Soriano's International Style residential designs.
The clean lines and geometric volumes of the Kimpson-Nixon House stand out as a bastion of pure Modern design in a neighborhood of highly modified homes in Long Beach. Renowned architect Raphael Soriano designed the house for Dean and Marion Kimpson, who later transferred ownership to Gladys Nixon. The much-beloved house was put on the market for the first time in 2012. Completed in 1940, the Kimpson-Nixon house is comparable to the work of Richard Neutra for its two stories, L-shaped plan, and International Style design. Its volumes are unabashedly rectangular, with a wide overhanging roof shading the second story. Both stories feature horizontal bands of windows that run the entire length of the building, flooding the interior with light and hearkening to Neutra's first VDL house. The house's main entrance is marked by a simple flat canopy supported by unornamented supports that echo similar supports for the second-story roof overhang.
Soriano reportedly designed the house during a six-month hospital stay after a car accident; this may have helped inspire him to create a house with first-floor lagoon view and a second floor with a sightline stretching all the way to the Pacific Ocean. The Kimpson-Nixon House is a wonderfully intact and truly remarkable example of Soriano's International Style residential designs.