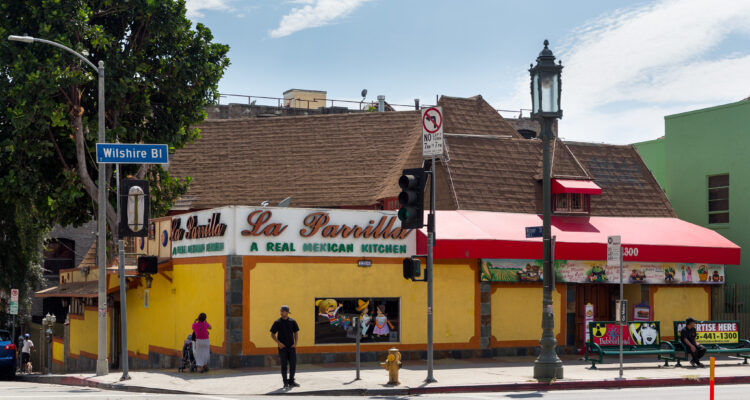 Place
La Parrilla Restaurant
This restaurant occupies one of the oldest remaining buildings on Wilshire.
Now a beloved Mexican restaurant, this building's dining rooms ramble through a turreted former home that is one of the oldest remaining buildings on Wilshire Boulevard. The home was built in 1905, when this stretch of Wilshire was still Orange Street.
The home was once owned by Charles Chapman, an early developer in the area and founder of the drive-in Chapman Market at Sixth and Alexandria Streets.
The Chapman family helped pioneer investment in this neighborhood, including their 80-acre subdivision Chapman Park in 1908. They would later donate the land for the area's first church, the former Wilshire Christian Church. 
In 1978, entrepreneur Mari Carmen Salinas opened La Parrilla Restaurant in the building, a vibrant establishment that is known for its homestyle Mexican cuisine. 
At some point, someone mistook Charles Chapman's name for Charles Chaplin, and La Parrilla's walls have been adorned with memorabilia from Chaplin's films.
Today, this former residence is the one of the oldest surviving buildings on Wilshire Boulevard.