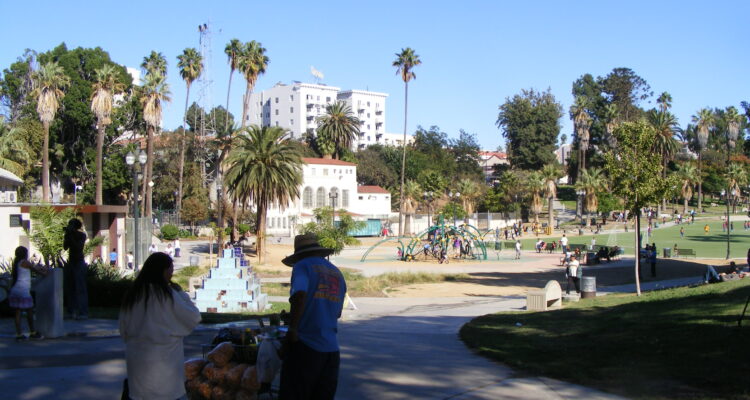 Place
Lafayette Park
Oil wells and tar seeps evolved into lovely Sunset (now Lafayette) Park.
In 1895, Clara Shatto donated thirty-five acres of oil wells and tar seeps to the city. Though quite undesirable at first, over time the land evolved into Sunset Park, an attractive retreat.
The park's name was changed after World War I to honor French-American friendship and to commemorate the Revolutionary War hero Marquis de Lafayette.
The Felipe de Neve branch library, which opened in the park in 1929, is listed in the National Register of Historic Places and is locally designated as a Los Angeles Historic-Cultural Monument.