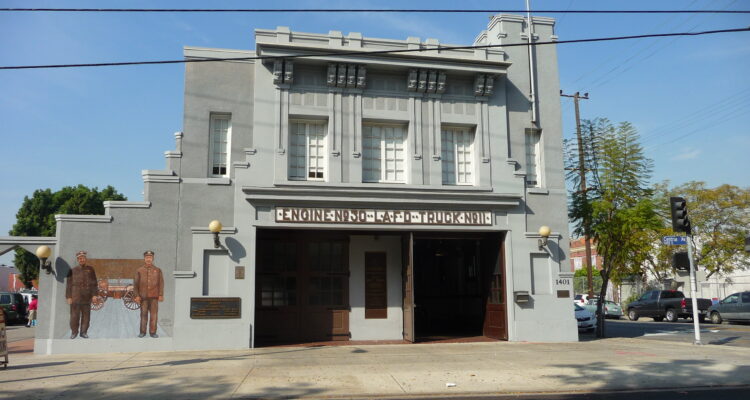 Place
LAFD Fire Engine Company No. 30
The first of two all-black fire stations in Los Angeles, Fire Company No. 30 played a key role in securing workplace equality for African American firefighters.
Originally designed and completed in 1913 by City Superintendent of Building James Backus, Fire Station No. 30 became an all-African American fire company in 1923. Black firefighters were brought in from other firehouses in order to form one unified African American company, making it the first of two all-Black stations in the city. 
Exhibiting Craftsman and Prairie Style architectural elements, the two-story structure sustained fire damage decades ago and was vacant for some time. In the past, many re-use proposals were made, including one to convert the station into a community design center.  The old fire station was given a new life and, since 1997, it has served as the location for the African American Firefighter Museum. 
In 1985, the site became Los Angeles Historic-Cultural Monument #289 and was listed on the National Register of Historic Places in 2009.