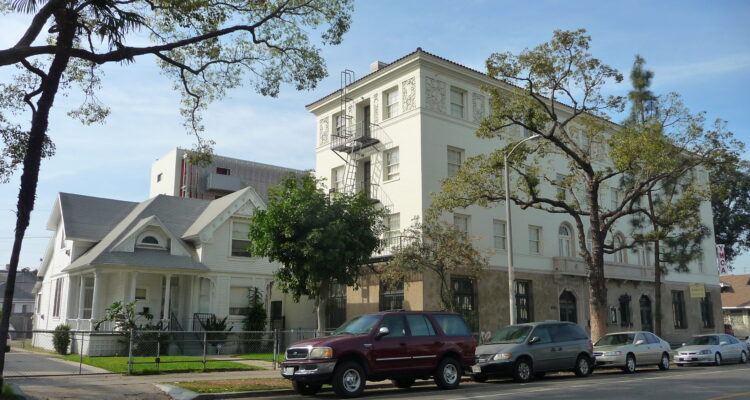 Resolved
Central Avenue
Community members and civic leaders are currently pressing for the creation of a Business Improvement District along the historic core of Central Avenue.
Resolved
Issues that may have resulted in imperfect outcomes, but still display significant progress
Overview
The Conservancy worked closely with the Coalition for Responsible Community Development (CRDC), the office of Los Angeles City Councilmember Curren Price, and other local stakeholders on efforts to preserve the rich heritage of the Central Avenue corridor in South Los Angeles.
With the help of community business leaders, Councilmember Price has proposed the creation of a Business Improvement District (BID), which would leverage City resources, pursue grants for infrastructure enhancements, augment public safety, and brand and market the district overall.
With the support of the BID, the Conservancy helped to convene a Central Avenue focus group, which aided in the identification of important historic and cultural sites in the neighborhood. These conversations helped to establish preservation priorities for Central Avenue as the BID moved forward, ultimately supporting new cultural tourism and strengthening the community's economic vitality.
About This Issue
For generations, Central Avenue was the heart of Los Angeles' African American community. Anchored by the Central Avenue streetcar, the neighborhood had become the social, cultural, and political center for African Americans by the 1920s. Deed restrictions and other forms of discrimination prevented black families from making a life in other neighborhoods, and the availability of nearby defense industry jobs during World War II led to a second wave of settlement.
With the rise of the Harlem Renaissance in New York in the 1920s and '30s, similar cultural movements emerged in other cities throughout the country. In Los Angeles, Central Avenue became the primary hub for African American art, literature, and music, particularly jazz.
Following the end of World War II and successful challenges to restrictive housing covenants, African Americans began moving from Central Avenue into other areas throughout the city. Beginning in the 1970s, large numbers of Latino families relocated to the neighborhood, although there was a Latino presence as early as the 1940s.
Today, the majority of residents living along Central Avenue and its surrounding neighborhoods are Latino, though a sizable community of African Americans remains.
The neighborhood also contains a rich concentration of historic places that tell important stories about Los Angeles' African American community, including the Ralph J. Bunche House, Dunbar Hotel, and Thomas Jefferson High School.