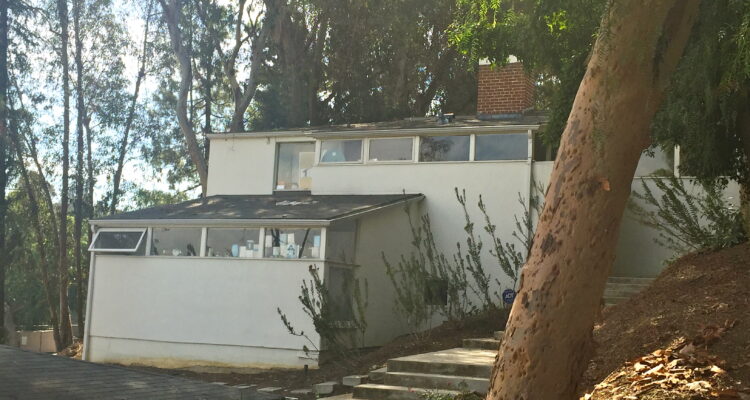 Place
Margaret and Harry Hay Residence
Designed by modernist Gregory Ain in the International Style, this residence formed the backdrop to gay rights activist Harry Hay's early efforts with the Mattachine Society.
Born on April 7, 1912 in Worthing, England, Harry Hay is often regarded as the father of the LGBTQ rights movement. He achieved national prominence in 1950 when he co-founded the Mattachine Society, one of the first homophile (gay rights) organizations in the country.
The Mattachine Society held its early meetings in the Hollywood Hills home that Harry had commissioned for his mother, Margaret Hay, in 1939. The International Style house was designed by modernist Gregory Ain, whom Hay selected due to both men's ties to the Communist Party. Because of the political nature of the group, the FBI kept the property under surveillance.
In 1969, Hay co-founded the Gay Liberation Front (GLF), shortly after the Stonewall uprising in New York. While with the GLF, he helped to organize the "Gay-ins" at the Griffith Park Merry-Go-Round.
As a loosely structured organization, the GLF espoused a counterculture framework that contrasted the more conservative and hierarchical underpinnings of the Mattachine Society.
Later in life, Hay remained an activist and was involved in causes ranging from ending Apartheid in South Africa to Reverend Jesse Jackson's National Rainbow Coalition. Hay died in 2002.