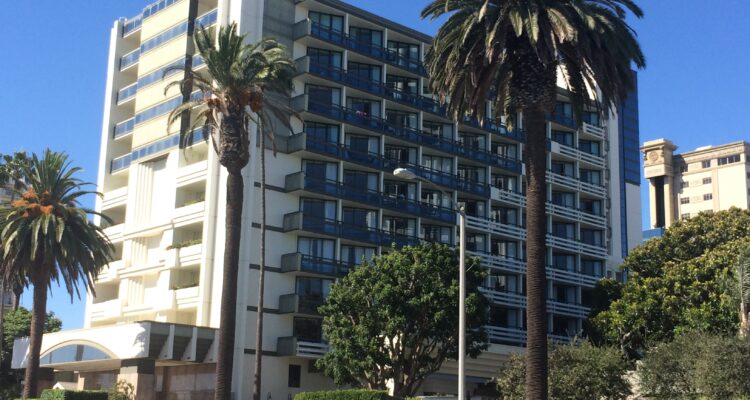 Place
Miramar Hotel
This hotel stands on the site of the former home of Santa Monica's co-founder.
Today's Fairmont Miramar Hotel is built on the corner where Santa Monica's co- founder, U.S. Senator John P. Jones, had his home. 
Jones represented the state of Nevada but in 1875 began to develop Santa Monica as a port town, with a wharf serving freighters and passenger ships.
Fond of ocean views and sunsets, Jones chose the picturesque corner of Ocean Avenue and Nevada Avenue for his mansion, Villa Miramar, which was designed by Saunders and Saunders in 1898 in the Shingle style.
After Jones' death in 1912, the building was owned by King Gillette; it later served briefly as a boy's academy until being converted to a hotel in 1921. It was demolished in 1938 and replaced with bungalows and more modern buildings over the years.
One of the oldest parts of today's luxury hotel is the 1924 six-story brick building, intended for guests who planned a lengthy stay at the beach. Among the first to move in was the young and unknown Greta Garbo, just arrived from Sweden.
Commemorating more than a century of local history at this site is the city landmark Moreton Bay fig tree that Sen. Jones' wife planted, which now shades the hotel driveway.