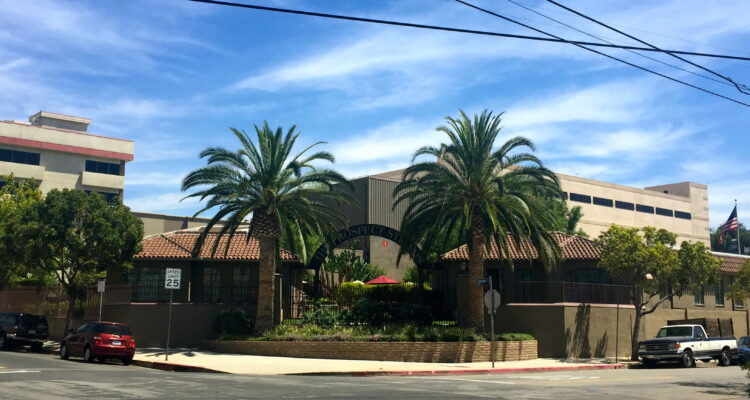 Place
Prospect Studios / The Advocate
This Silver Lake film studio once housed production for "The Advocate," the longest-running LGBTQ-oriented publication in the country.
Founded in Los Angeles in 1967, The Advocate is the longest-running gay publication in the U.S. It started as a weekly newsletter for PRIDE (Personal Rights in Defense and Education).
Bill Rau (aka Bill Rand), Richard Mitch (aka Dick Michaels), and Sam Winston printed issues at night in the basement print shop at ABC Television West Studios (now Prospect Studios) in Los Feliz.
The Advocate, then known as the Los Angeles Advocate, was inspired by the 1967 raid on The Black Cat in Silver Lake and the protests that followed.
When PRIDE dissolved in 1968, Mitch purchased the newsletter for $1 and transformed it into a magazine featuring stories about news, arts, and culture within the LGBTQ community.
In 1974, The Advocate relocated to San Francisco for ten years under new leadership before returning to Los Angeles in 1984.
The building that housed ABC Television West Studios first opened in 1915 as a silent film plant. In 1927, the studio expanded its operations to accommodate larger film productions.
During the 1960s, 1970s, and early 1980s, the studio became most famous for many long-running game shows, including Family Feud, The Better Sex, Break the Bank, and Hollywood Squares. In 1996, ABC Television West Studios was sold to the Walt Disney Corporation and renamed Prospect Studios.