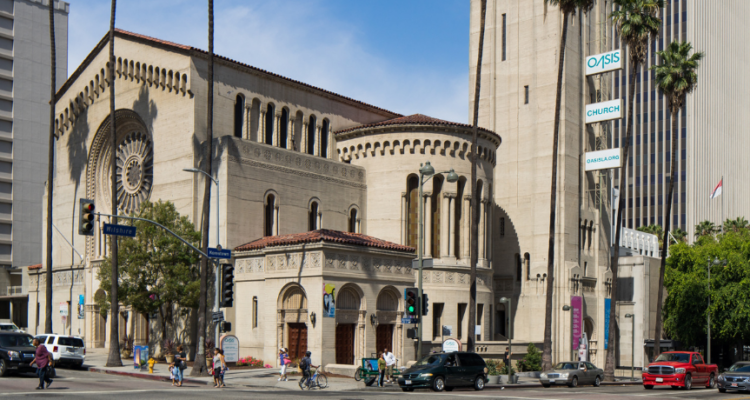 Place
Oasis Church
The first of many churches built in Wilshire Center.
Wilshire Christian Church was the first church built in Wilshire Center. The Chapman family, developers of area buildings such as the Chapman Park Market, donated the land for the 1911 church, which originally was a bungalow-style structure set back from the street.
It was replaced by a massive Romanesque structure with Byzantine elements, designed by Robert Orr, a prominent architect of Protestant churches in Southern California and a member of the congregation.
The church was designed for maximum visibility for passing cars on the developing thoroughfare, with a 200-foot-tall tower and corner orientation.
Visible from Wilshire is the rose window by the master craftsmen at Judson Studios, said to be a copy of one in the Rheims Cathedral in France.
The building was bought by the Oasis Church in 2012.