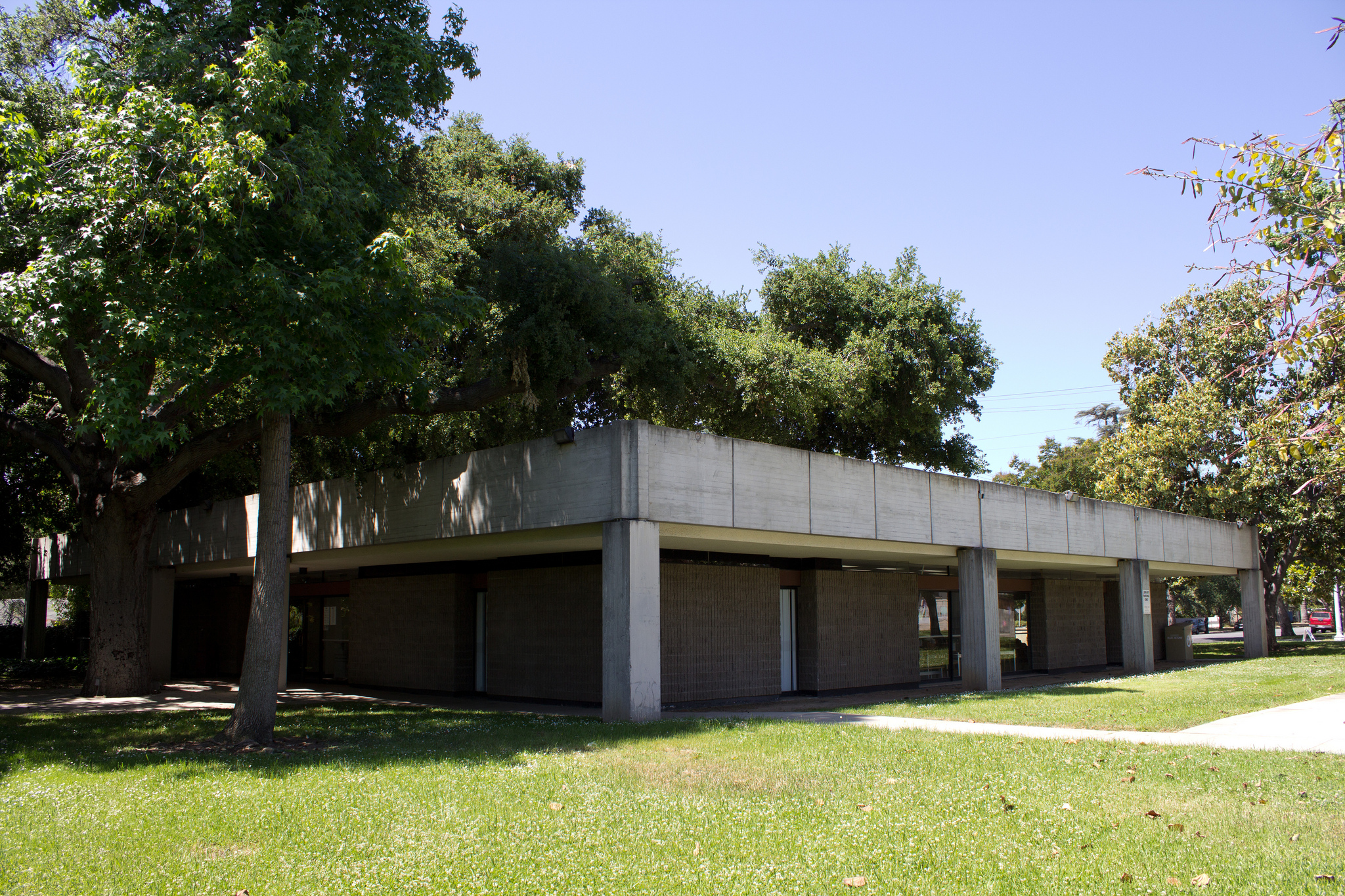 Place
Pasadena Public Library, Lamanda Park Branch
Set well back from the street, this rare Brutalist building is nestled among green lawns and mature trees, softening its severe lines and gracefully integrating it into the neighborhood.
The Lamanda Park Branch of the Pasadena Public Library is a rare Brutalist building in an area of modest suburban homes in east Pasadena. Set well back from the street, the building is in a setting of green lawns and mature trees that soften its severe lines and gracefully integrate it into the neighborhood.
At the time of the new branch's completion in 1967, Pasadena had been named the best-read city in the nation, with its residents checking out an average of twelve books a year (the national average was four). The city was justifiably proud of its new Lamanda Park library, designed by Pulliam, Zimmerman & Matthews, Architects and Planners. It is not large, just one story in height and modest in scale, but it appears grander due to the "cut in box" design for which architect James Pulliam was known. This style featured deeply indented spaces that created interplays of light and shadow, private and public. The library building is a simple concrete box clad in textured brown brick, set within a massive light gray concrete frame of a sparely scored lintel supported by large, square piers. The recessed main volume, with its simple dark glass door entrance and unornamented windows, beckons patrons in with the promise of a cool and silent reading environment. This clean, rational building in the trees manages to complement its neighborhood despite its stark Brutalist horizontality and materials.