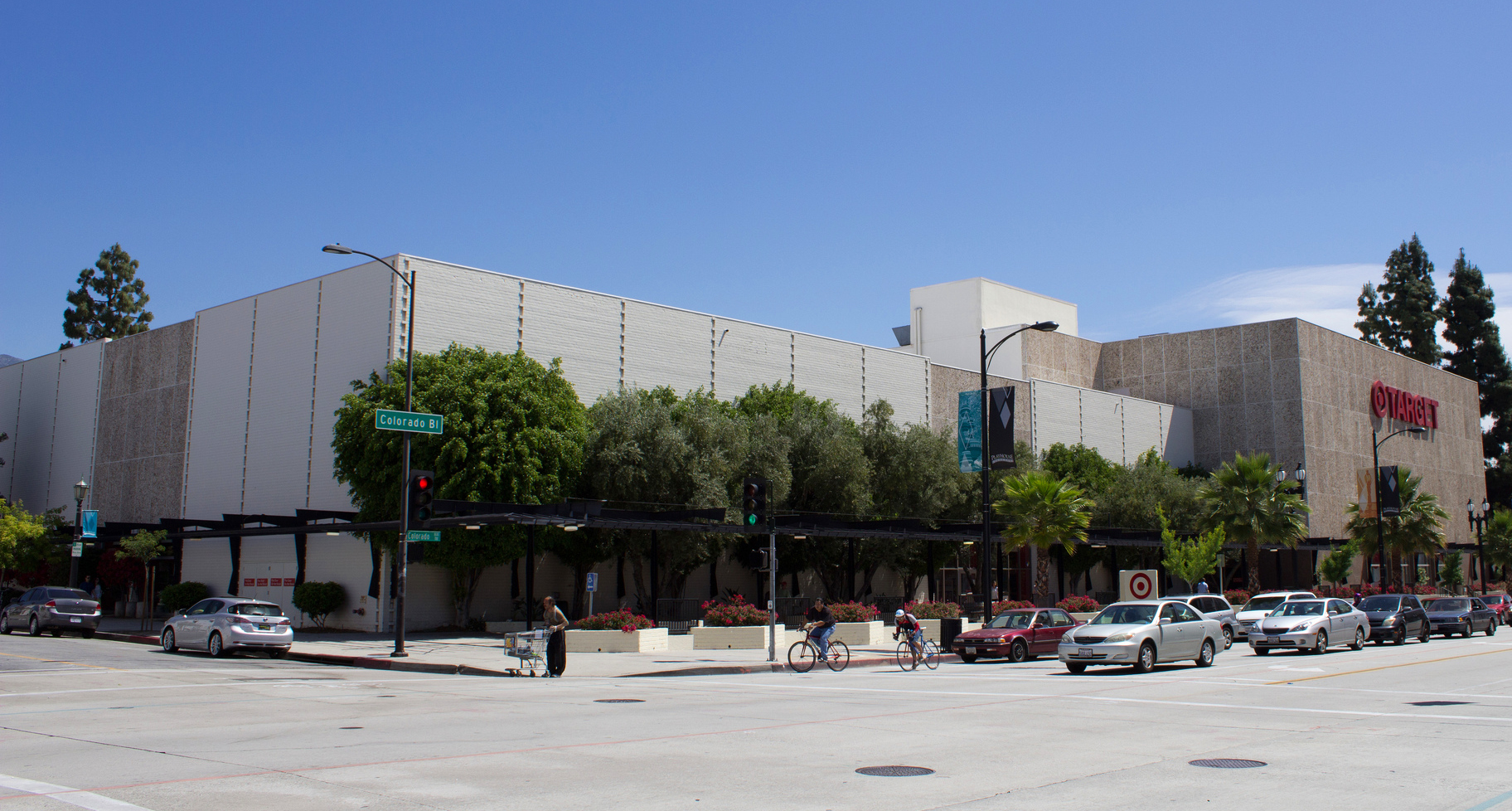 Place
Robinson's/Target
Designed for the affluent postwar Pasadena shopper, this former Robinson's was planned and sited to include prime viewing spots for the Rose Parade.
When J. W. Robinson Co. opened its fourth department store in 1958, it marked the company's seventy-fifth anniversary and made a triumphant addition to Pasadena's commercial landscape. 
Robinson's began in Los Angeles in 1883 and became one of Southern California's landmark businesses, establishing large department stores in downtown Los Angeles, Beverly Hills, and Palm Springs before turning to the burgeoning community of Pasadena. The city was flourishing in the postwar period, and stores like Bullock's placed a claim on the patronage of its affluent residents.
Robinson's hired luminary mid-century architects William L. Pereira and Charles Luckman to design the new three-story store. The building occupied an entire city block on Colorado Boulevard and was sited and planned to include areas for prime Rose Parade viewing.
The building's main volume is a monumental, mostly unadorned box clad in painted brick, terrazzo panels, brown tiles, and expanses of pebble-adorned concrete. Iron trellises run along two sides of the building, adding a sense of framing to the simple structure. In a nod to the ever-increasing domination of the automobile, the store included a three-story concrete parking structure that could park 700 cars.
This impressive Mid-Century Modern building lives on as a Target, after a brief life as a Robinsons-May; in 1993, it became Target's first multilevel store.