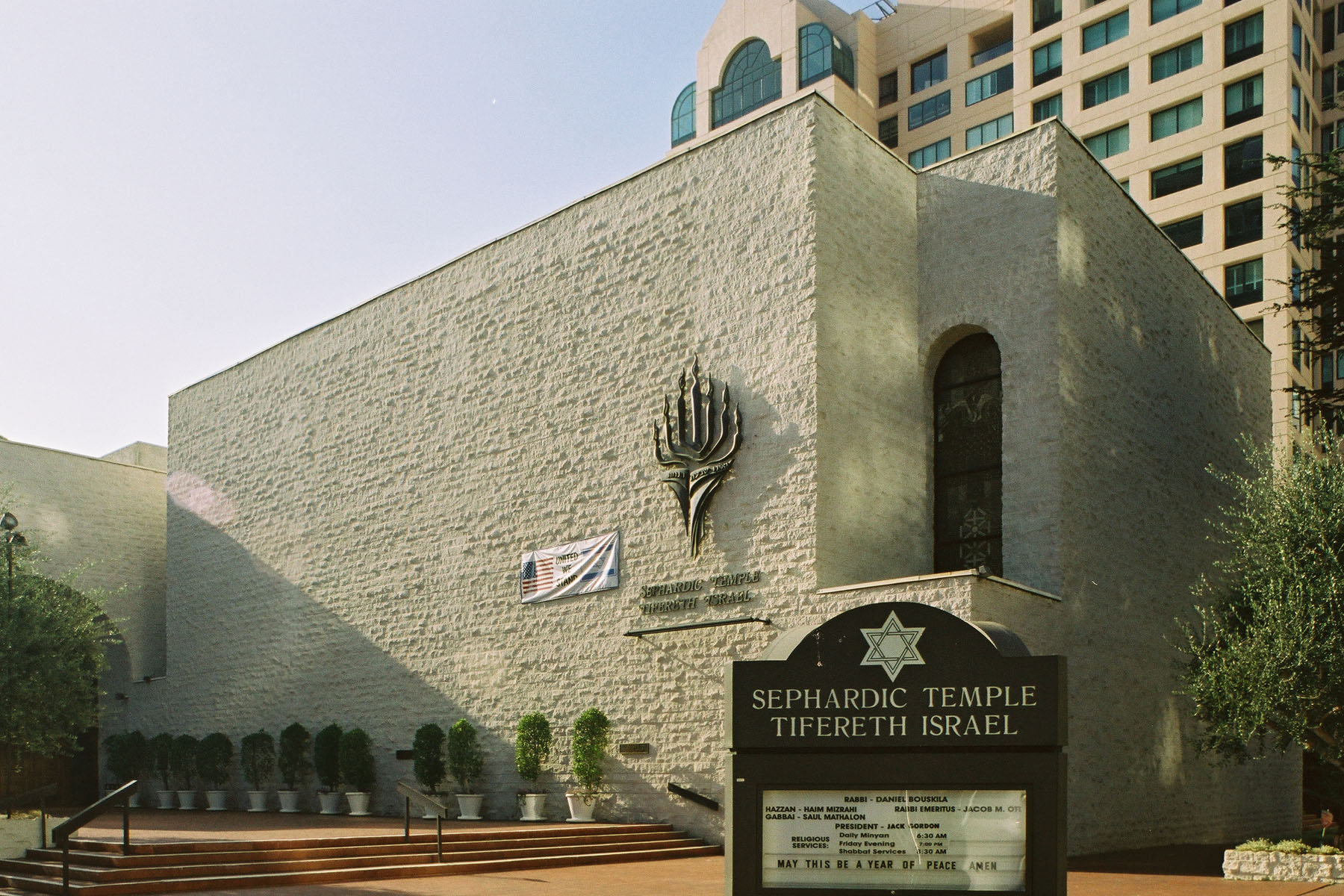 Place
Sephardic Temple Tifereth Israel
A great religious building of the recent past.
Established in 1920, the Sephardic community in Los Angeles built its first synagogue in 1932 and moved to larger quarters on Wilshire in 1975.
This temple is built of stones, designed to evoke the style of the Old City of Jerusalem, with its massive lines and monumental arches.
The synagogue's social hall, Amado Hall, was completed in 1975, followed by the temple sanctuary in 1981.