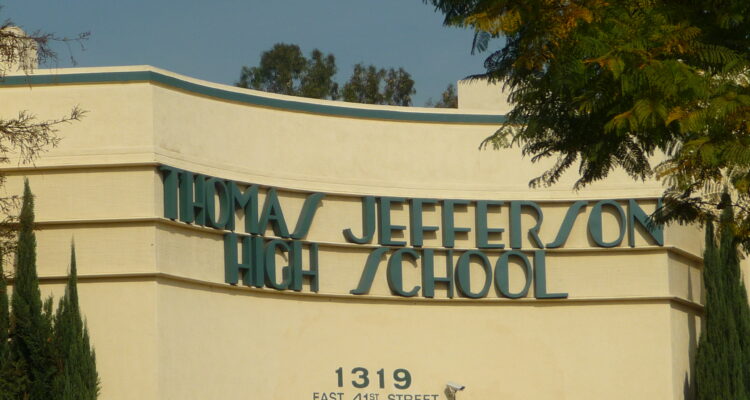 Place
Thomas Jefferson High School
Located near the Central Avenue jazz scene, Thomas Jefferson High School was responsible for nurturing some of Los Angeles' most accomplished jazz musicians.
This exquisite Streamline Moderne school was designed by the noted architectural firm of Morgan, Walls, and Clements. Notable features include the horizontal banding, rounded corners, and distinctive "Broadway Script" lettering.
Built as a replacement for an earlier Colonial Revival style high school campus in 1936, Thomas Jefferson High School served a primarily African American student body and had a dedicated corps of African American teachers, some of whom were nationally recognized educators. The original facility opened in 1916, making it the fourth oldest public high school in Los Angeles. 
The school's proximity to the Central Avenue jazz scene, which peaked in the 1930s, meant that an impressive number of graduates went on to become renowned jazz musicians and performers.