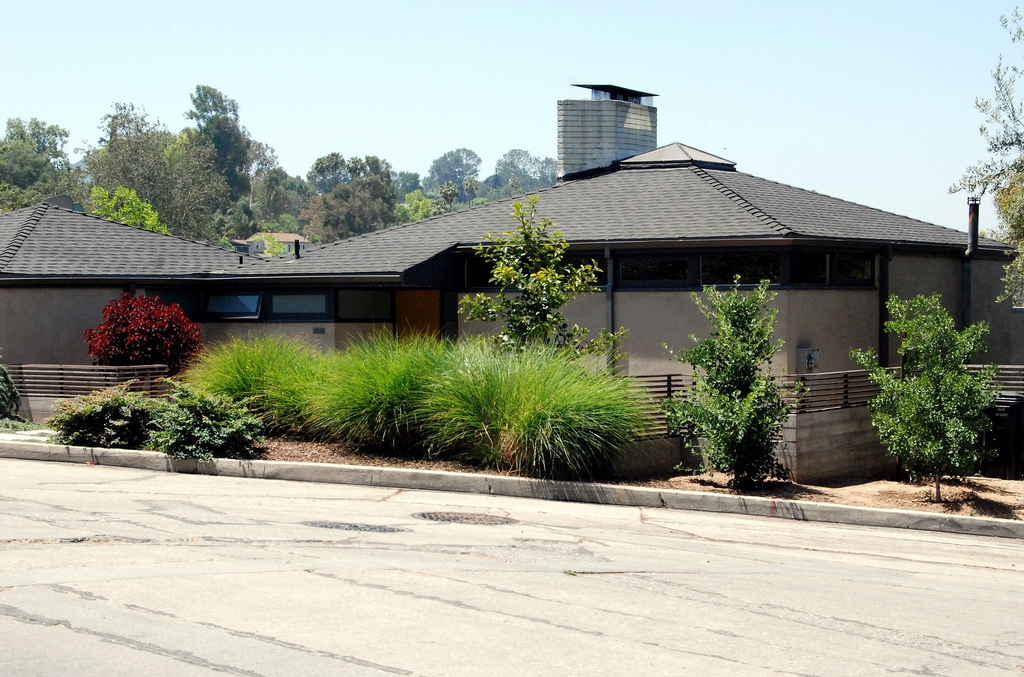 Place
Tierman House
A perfect example of a small house that facilitates large lives, Gregory Ain's Tierman House is an austere, warm house with an open central core.
Silver Lake's Micheltorena Street offers an unusually rich array of Modernist home designs to the interested viewer, including designs by Rudolph Schindler, Harwell Hamilton Harris, and John Lautner. It is particularly blessed with late 1930s-early 1940s homes designed by Gregory Ain, a visionary architect who found new ways to make small spaces not just livable, but beautiful.
Samuel and Celia Tierman hired Ain to design them a house on a hillside lot, a setting he had proven adept at mastering in his acclaimed 1937 design for the Dunsmuir Flats apartment complex. In collaboration with colleague Visscher Boyd, Ain produced an austere yet warm house with an open central core intended to facilitate gatherings; the socially and politically active Tiermans entertained frequently, and found the open space perfect for their needs.
From the street, the 1940 Tierman House is a simple, one-story stucco box with clerestory windows, a pyramidal roof topped by a skylight, and an attached garage with a matching roof. In the back, the house is two stories, stepping down the slope to make maximum use of the steep site and using broad expanses of windows to bring the view inside.
Ain prided himself on creating functional, dignified living spaces on a small and low- to mid-cost scale, aiming to make Modern architecture available to everyone. The Tierman House is a perfect example of a small house that facilitates large lives.