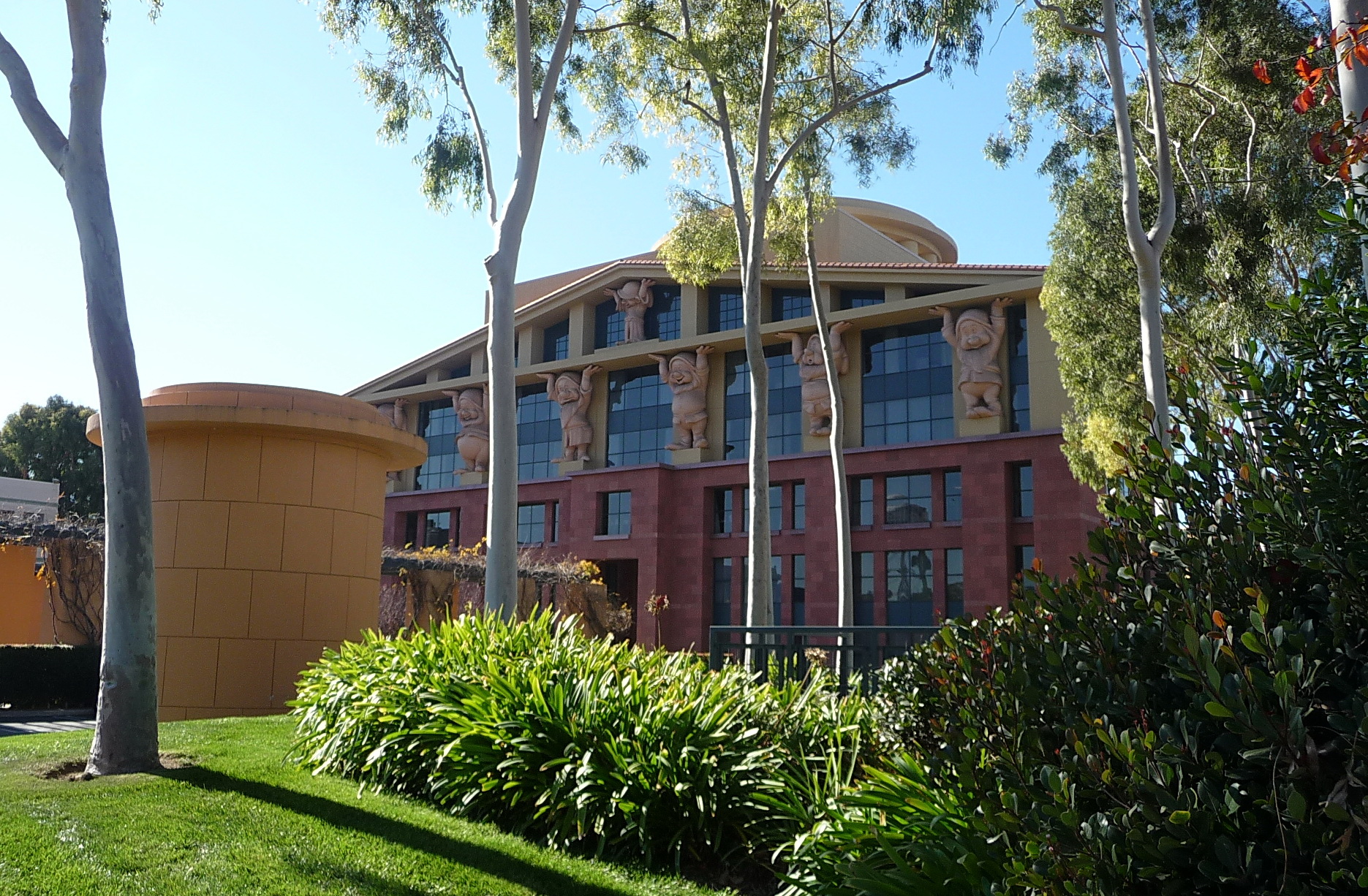 Place
Walt Disney Studios
Where the Greeks used caryatids to support their temple roofs, architect Michael Graves used Disney's seven dwarfs to support this Postmodern sandstone temple.
Dwarfs add character – seven, to be exact – to this Postmodern sandstone temple at the Team Disney complex. The tongue-in-cheek cuteness of the dwarfs is combined with exaggerated geometric forms and classical, Greek temple shapes that define Postmodern architecture. Where the Greeks used caryatids (columns shaped as statues of toga-clad women) to support the triangular pediments of their temple roofs, architect Michael Graves used seven, nineteen-foot-tall terra cotta dwarfs from Walt Disney's film Snow White and the Seven Dwarfs (1937).
In the 1930s, the Snow White film had provided Walt Disney with enough money to purchase the Burbank lot, where the building was constructed in 1990. For decades, studio lots were secured enclaves to protect famous personalities and secretive projects from public view. In the late 1980s, Disney began to change this practice with buildings that are visible, though not accessible, to the public. Disney chairmen Michael Eisner commissioned several high-profile architects to build hotels, offices, and amusement parks for the company.
Michael Graves won the commission for the Team Disney building and two hotels at Disney World in Florida. As an entertainment company, Disney and Eisner embraced Graves' whimsical Postmodern style, admitting, "The fact is, we're the only company who can get away with it. If you saw seven dwarfs holding up a building anywhere else in the world, you'd think it was like plastic reindeers or something."