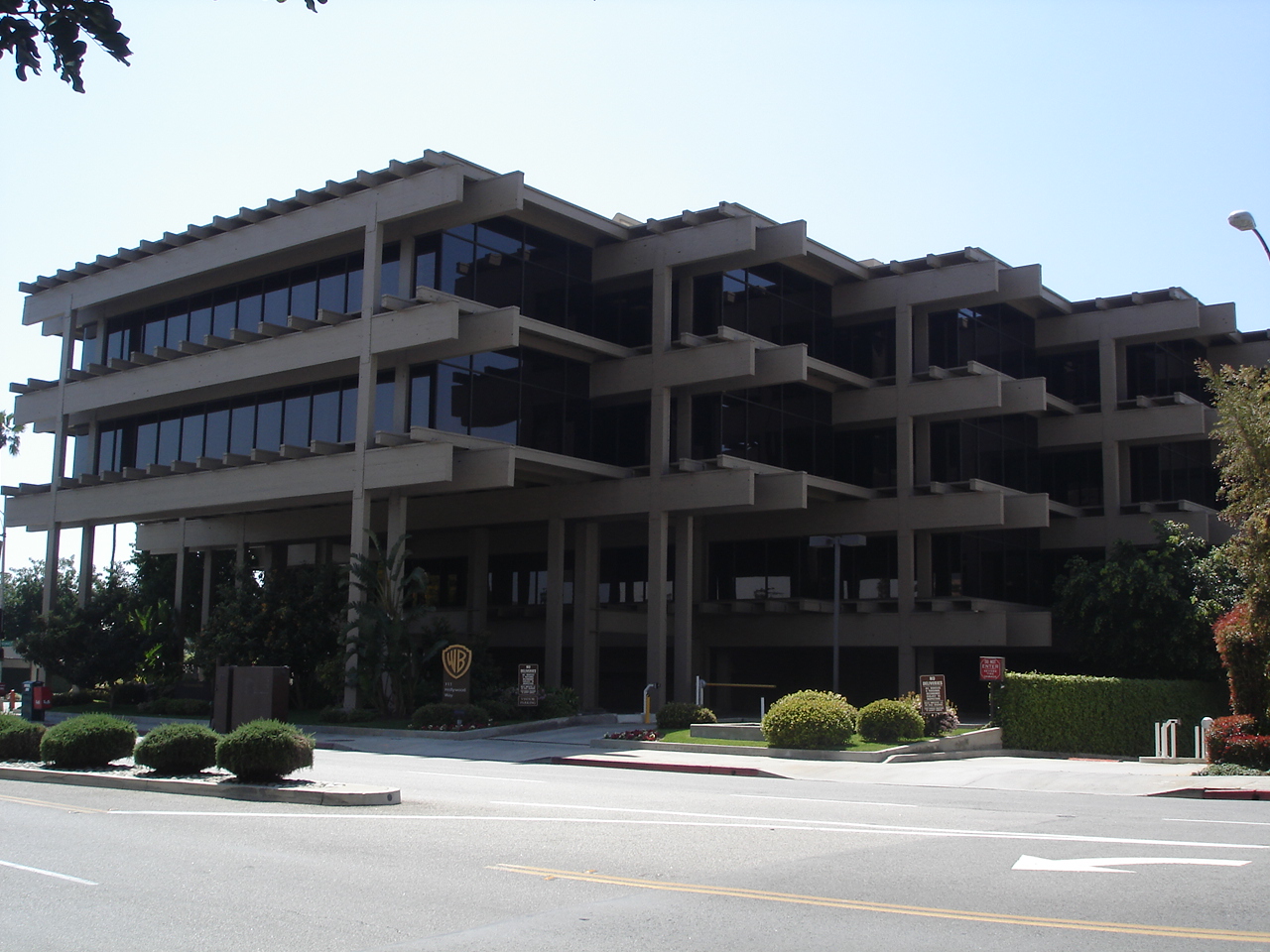 Place
Warner Bros. Office Building (1)
What appears to be a deconstructed residential building turned commercial high-rise features a wood post-and-beam structural system like many classic Mid-Century Modern homes but draws on the traditions of the Craftsman style.
If the A. Quincy Jones-designed Warner Bros. Records building is a commercial building seen through a residential lens, the Gibbs & Gibbs-designed Warner Bros. office building on North Hollywood Way is a deconstructed residential building expanded into a commercial high-rise.
Completed in 1981, this office building has a wood post-and-beam structural system like the classic Mid-Century Modern homes built by USC School of Architecture-trained architects like Carl Maston, Raymond Kappe, Ladd & Kelsey, and Buff & Hensman. The wood structural members are exaggerated, extending far beyond the building's dark-tinted glass walls, and feature exposed hardware. They evoke the Arts and Crafts movement and early Craftsman decorative/structural elements going back to seminal Pasadena architects Charles and Henry Greene.
Gibbs & Gibbs' design is very dynamic, with stepped floor levels and offset volumes evoking movement and rhythm.
From above, the building's footprint is a blunted triangle in shape, with its staggered volumes forming a shape like that of an ancient ziggurat.
From below, the building seems to hover above the ground, its wooden members feeling as light as the glass walls, and outdoor planters and beds containing shrubs, palm trees, and banana trees add a soft green touch. The Warner Bros. office building is an excellent example of a Late Modern design that draws on traditions of the past, like the Craftsman and post-and-beam Mid-Century Modern styles, to create a wholly new and exceedingly beautiful concept.