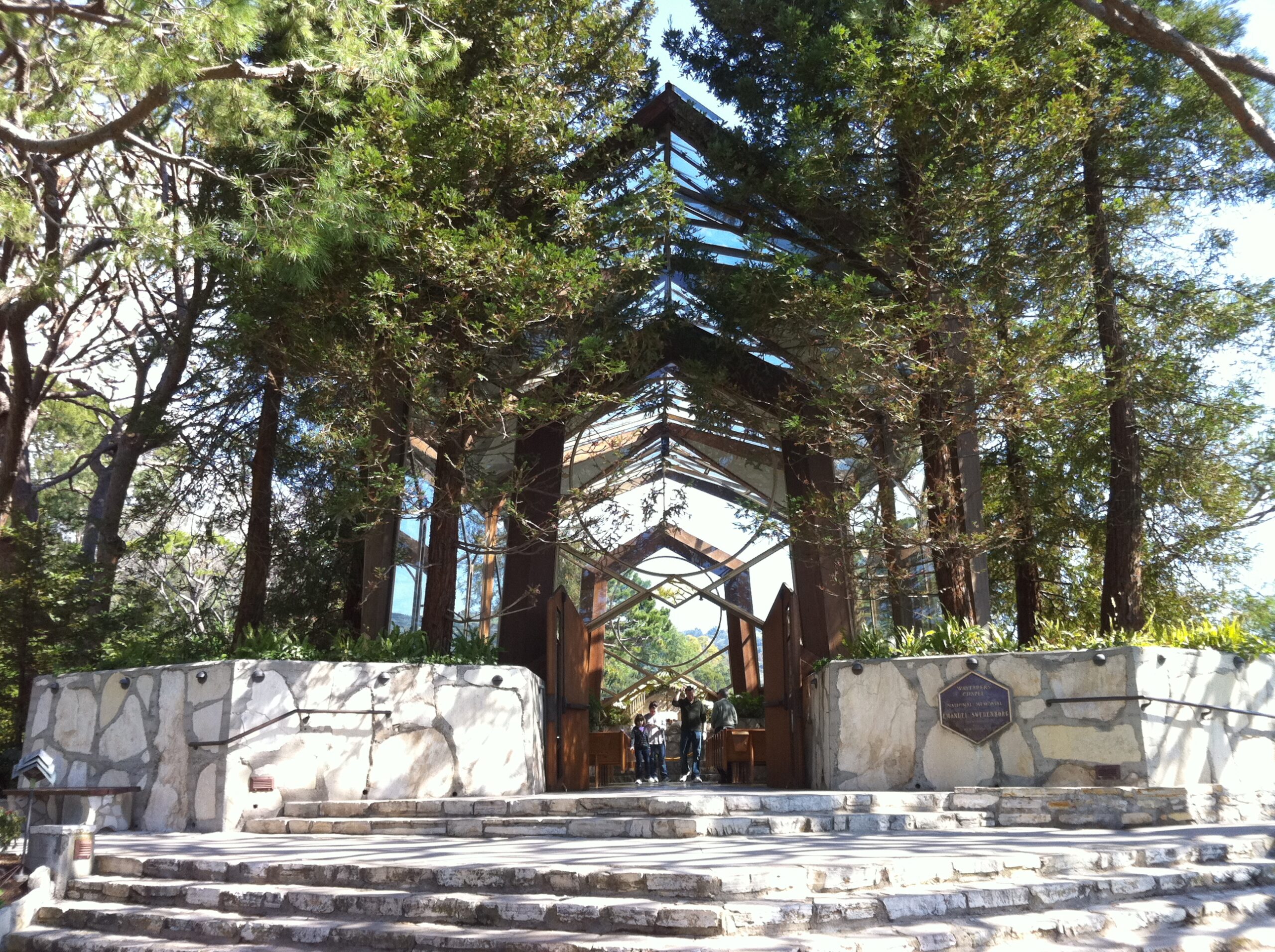 Place
Wayfarers Chapel
This iconic chapel is a one-of-a-kind expression of Organic Modern architecture.
Overlooking the ocean from high on a Rancho Palos Verdes bluff, the iconic Wayfarers Chapel is a one-of-a-kind expression of Organic Modern architecture designed to enhance the spiritual experience of the user.
It was commissioned by members of the Swedenborgian church, a forward-looking Christian denomination that aims to facilitate spiritual connection for all people, not just church members.
Swedenborgians Elizabeth Schellenberg and Narcissa Cox Vanderlip dreamed up plans for a chapel above the sea, where travelers of all faiths could stop in to commune with God and nature.
They hired renowned architect Lloyd Wright to design the chapel at a fortuitous point in his life. He recently had visited a redwood grove in Northern California and had been deeply influenced by the feel of the massive trees and overhanging canopy.
Wright's design for Wayfarers Chapel sought to re-create the atmosphere of a redwood grove and create a sacred space that blended the natural and built environments.
Completed in 1951, the chapel is built of interwoven redwood structural members, local Palos Verdes stone, and vast expanses of glass. The glass walls allow clear views of the redwood trees planted around the chapel, their green canopy offering refuge and solace to all visitors.
Already well known as a skilled practitioner of Organic architecture, Lloyd Wright created one of the world's most beautiful and evocative Organic Modern designs in Wayfarers Chapel. The building solidified his reputation as a master of building and landscape integration and stands as an icon of religious and contemplative architecture.