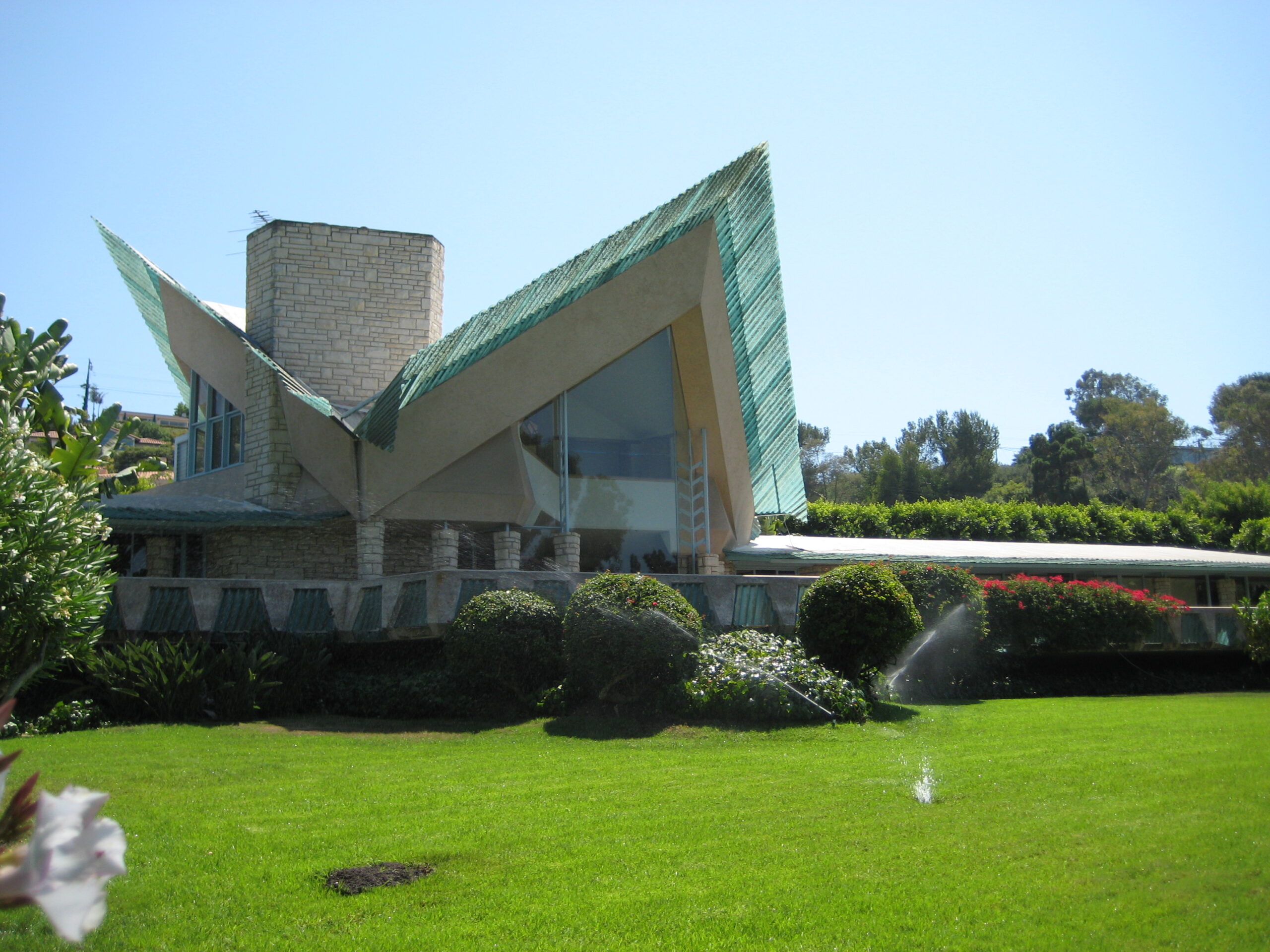 Place
Bowler House
This striking, Mid-Century Modern design incorporates many of the hallmarks that defined Frank Lloyd Wright's signature style.
The Bowler House, better known as the "Bird of Paradise" house for its exuberant turquoise roofline, is a landmark of expressive Mid-Century Modern design in Rancho Palos Verdes.
Industrial building contractor John Bowler commissioned famed architect Lloyd Wright (Frank Lloyd Wright, Jr.) to design a large home for his family.
Wright delivered a fanciful home that is anchored to both earth and sky, with an unusual and distinctive roof system.
The house, completed in 1963, is built of reinforced concrete and wood framing, with walls clad in stucco, concrete, and stone for a uniformly grounded feel. The steeply pitched roof starts low and soars skyward, extending the home's interior space out onto covered terraces and balconies and boldly declaring its presence with a cladding of blue corrugated fiberglass.
The unusual roofing color and material blur the line between roof and sky, lightening the heavy lower walls and marking the home as a classic Lloyd Wright design that carefully considers landscape and siting. The home's interior shows similar attention to detail, with Wright-designed built-in furniture, a yellow and green geometrically patterned living room screen, and an overall theme of angles and facets that mirror the house's dramatic exterior. The Bowler House joins Wayfarers Chapel and the sadly departed Moore House as excellent examples of Wright's innovative Mid-Century Modern designs in Rancho Palos Verdes.