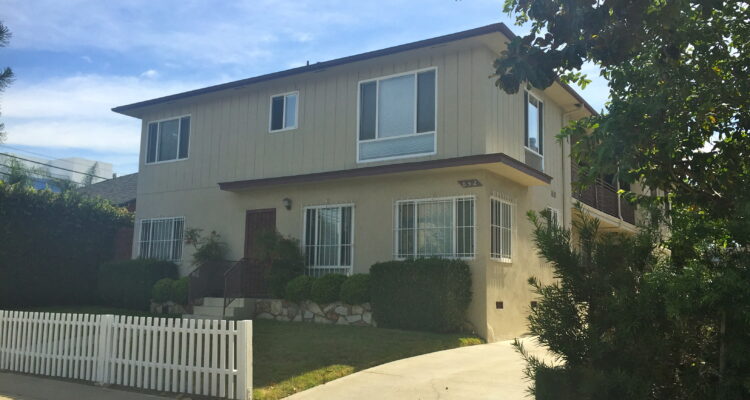 Place
Daughters of Bilitis
The L.A. chapter of the Daughters of Bilitis was responsible for bringing greater visibility to the experiences of lesbians during the 1950s and '60s.
This Minimal Traditional-style building was an important center of lesbian activism and social life in the 1950s and '60s. 
Founded in San Francisco in October 1955, the Daughters of Bilitis (also referred to as DOB) was the first lesbian civil rights and political rights organization in the U.S.
The original purpose of the organization was to provide an alternative social space for lesbians outside of bars, which were subject to raids, arrests, and harassment.
The Daughters of Bilitis was established when eight women (in four couples) came together to form a social club, which eventually grew to hold regular meetings with chapters across the country.
Within four years of its founding, Daughter of Bilitis chapters existed in New York, Rhode Island, San Francisco, Los Angeles, and Chicago. 
The Los Angeles chapter of the organization was founded by Helen Sandoz and Stella Rush in 1957. Meetings took place at Sandoz's apartment at 852 Cherokee Avenue.
As president of the Los Angeles chapter, Sandoz was influential in making lesbians comfortable with participating in public meetings with heterosexual men, gay men, and representatives from the scientific and medical communities.
The Daughters of Bilitis formally disbanded in 1972, leaving a deep impact within the LGBTQ community.