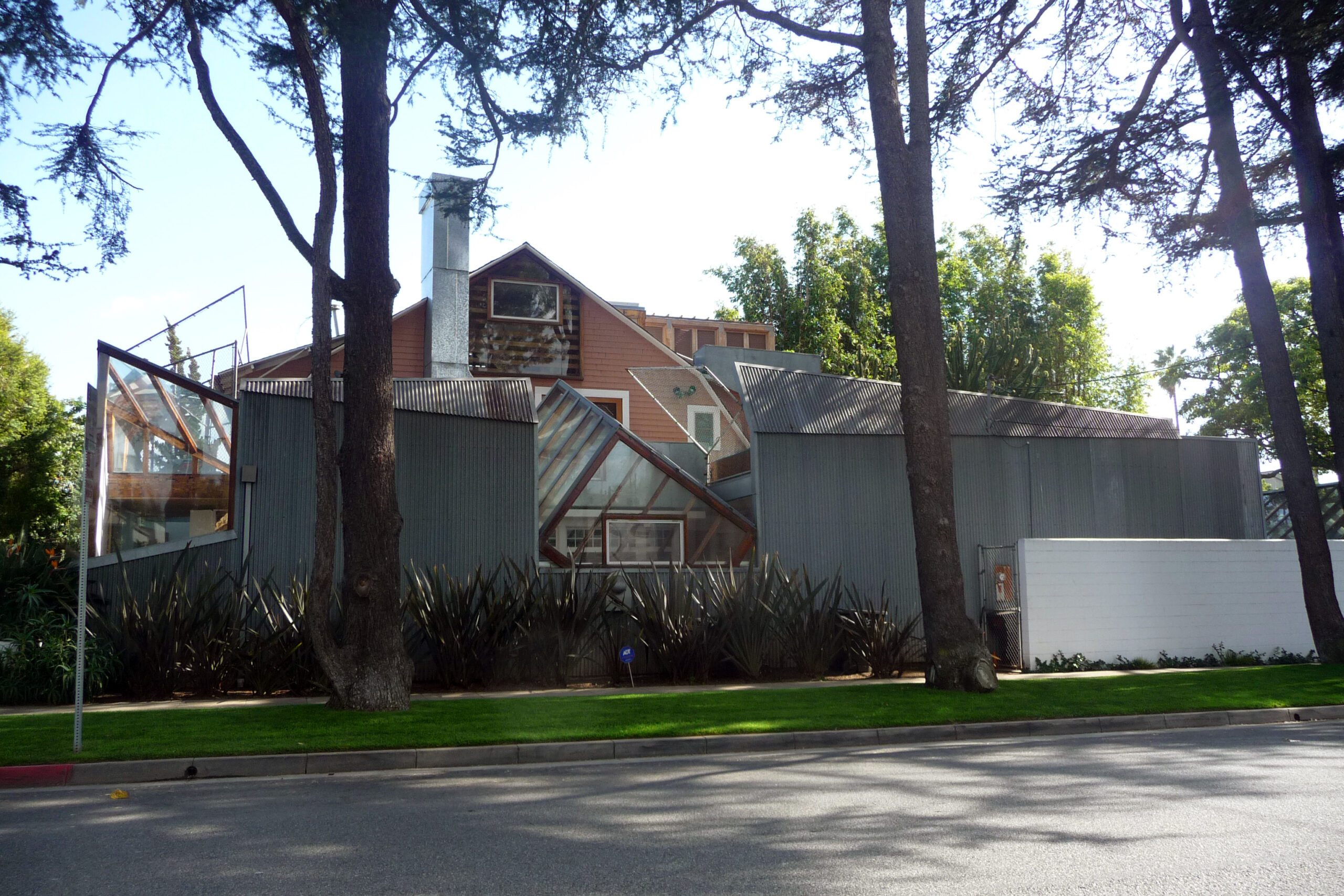 Place
Gehry House
Starting with a Dutch Colonial Revival and building around it, Gehry would strip much of the interior while adding a new exterior of wood clad in plywood, glass, corrugated metal, and chain-link fencing.
Much has been written about the residence Frank Gehry designed for himself and his family, but nothing cuts through the verbiage like a look at the place in person. Gehry started in with a conventional Dutch Colonial Revival house from the early twentieth century and began building around it, leaving the original building peeking through the increasingly complex structure blossoming on all sides. The architect completed the majority of the work on what became known as his earliest Deconstructivist building in 1978, but continued tinkering after that and made a number of recent additions as recently as 1992.
The Gehry house featured a new design that stripped down much of the interior and added new exterior framing of wood clad in plywood, glass, corrugated metal, and chain-link fencing. As a result, the house has patio-like spaces creating a profound indoor-outdoor feel, as well as a sense of being perpetually under construction. This reflects Gehry's fondness for designs that don't feel finished, and serves as a source of frustration for some of his neighbors. Nonetheless, the Gehry residence has been hailed as an immensely influential building in the development of Deconstructivism and in changes in modern conceptions of art, architecture, and everyday life.