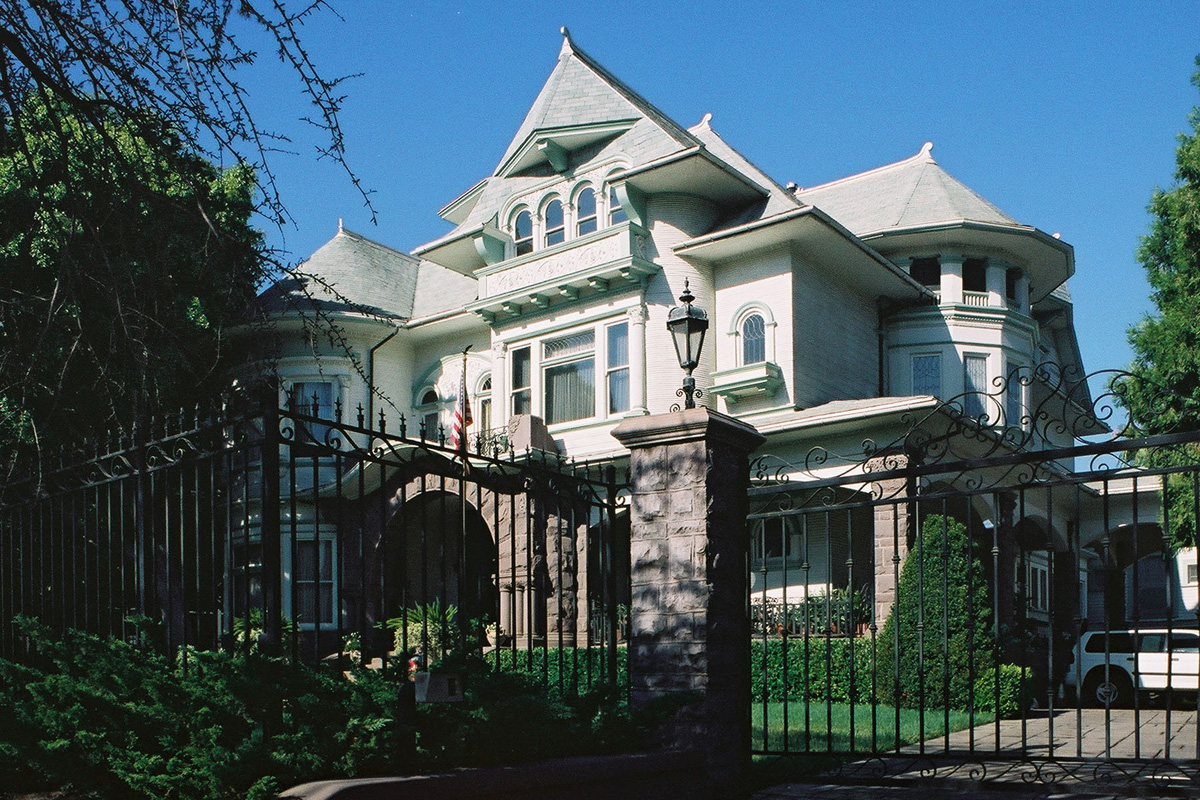 Place
Higgins/Verbeck/Hirsch Mansion
This stately mansion was moved from its original location on Wilshire.
Hiram Higgins was a Chicago grain merchant who decided to make his home in Los Angeles on the city's newest grand boulevard. His nine-bedroom, Queen Anne-style mansion was originally built further east on Wilshire at Rampart Street, where the Wilshire Royale apartments now stand.
In 1924, the home's new owner had the house cut into three sections, lifted onto trucks, and rolled to its current location in Windsor Square. The owner held a party in one of the moving sections, attended by the mayor of Los Angeles.
After the Great Depression, the home fell into disrepair over a half century of neglect. During this time, it was used as a retirement home for nuns, a mission, an office, and a rooming house for young aspiring actors.
In 1986, Perry and Peggy Hirsch rescued the historic mansion. They spent years renovating and restoring it to its former glory. In 1988, the estate was designated as a Los Angeles Cultural-Historic Monument.
In addition to reigning prominently over Windsor Square, the mansion has also starred on the silver screen, appearing in numerous films and television series over the years. Some titles include Willard, Ben, and "Beverly Hills 90210."
Now retired from the entertainment business, the timeless Higgins/Verbeck/Hirsch Mansion and its incredible story live on.