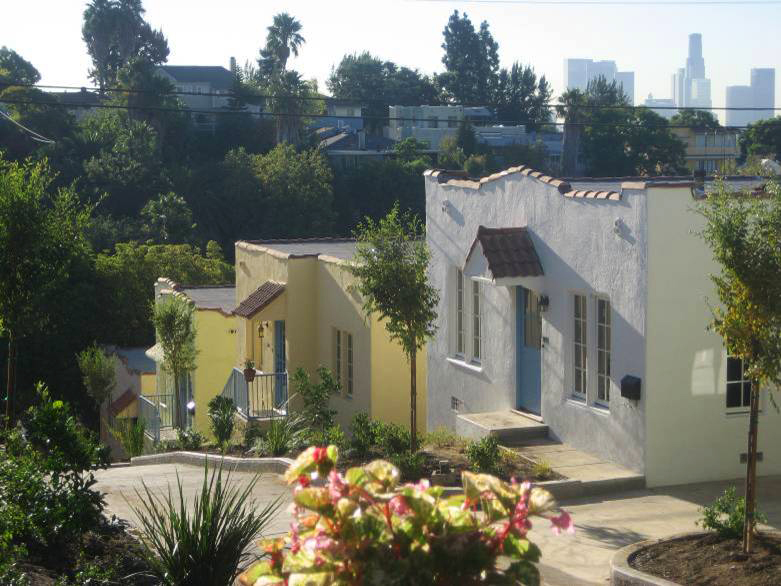 Place
Maltman Bungalows
These seventeen homes retain many of their original features, including textured stucco exteriors, wood flooring, and built-in cabinetry.
These seventeen homes were constructed in 1926 south of Sunset Boulevard in Silver Lake. Each exhibits a simplified Mission-style with a flat roof, red clay tile parapet caps, and painted stucco. While all are similarly shaped, each has its own stucco texture, paint color, parapet shape, and roof porch design. Additionally, three floor plans are distributed on the the site so that no two adjacent neighbors have the same floor plan.
After years of operating as rental properties, the bungalows fell into disrepair. The exteriors were stained with soot and the stucco was cracking and crumbling. The plumbing and electrical were original and inadequate for the needs of residents today. 
A project to rehabilitate the properties and adapt them for single-family homes geared towards first-time buyers earned a 2008 Conservancy Preservation Award.
The houses were rehabilitated in their original configurations with original materials. Original exterior stucco walls, tile parapets, wood flooring, built-in cabinetry, decorative plaster hearths, doors, and hardware were retained.