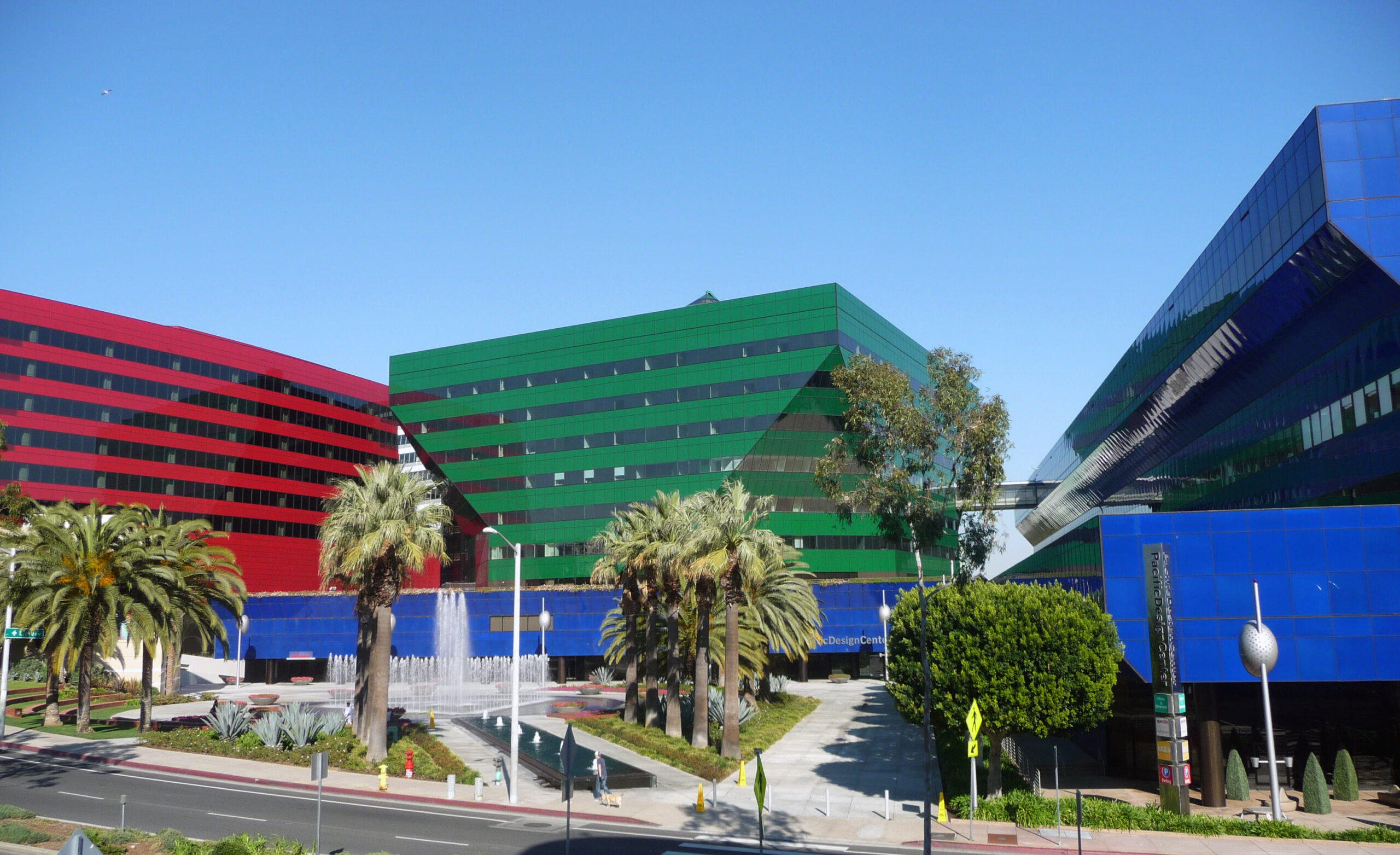 Place
Pacific Design Center
At once beloved and reviled by its neighbors, the Pacific Design Center is an enormous landmark that arose in three major stages: Center Blue, Center Green and Center Red.
Rising from the center of what used to be a low-scale residential and commercial area of West Hollywood, the Pacific Design Center is an enormous, and enormously colorful, landmark both beloved and reviled by its neighbors.
Designed by architect Cesar Pelli and Norma Merrick Sklarek for Gruen Associates, the complex was created to serve as a multi-use facility for the design community, containing everything from workshops to showrooms to restaurants. It rose in three major stages. The first (1975) was Center Blue, an enormous, bright blue building that almost immediately became known as "The Blue Whale" for its outrageous size and hue. Next (1988) came Center Green, a huge, faceted, bright green building. In 2011, the two buildings were joined by Center Red, a suitably gargantuan, pointedly curving, bright red building.
All of the buildings epitomize Pelli's slick glass skin design, in a Late Modern idiom that obviously embraces exaggerated planes, unusual shapes, and cheerful colors. Pelli conceived of the buildings as oversized fragments fallen to earth, and indeed that is what they look like. They are united by central courtyards and walkways, but their interiors are much larger than any surrounding landscaped areas. Love it or hate it, the Pacific Design Center has become an icon of glass skin design and construction and a landmark of undeniable impact.