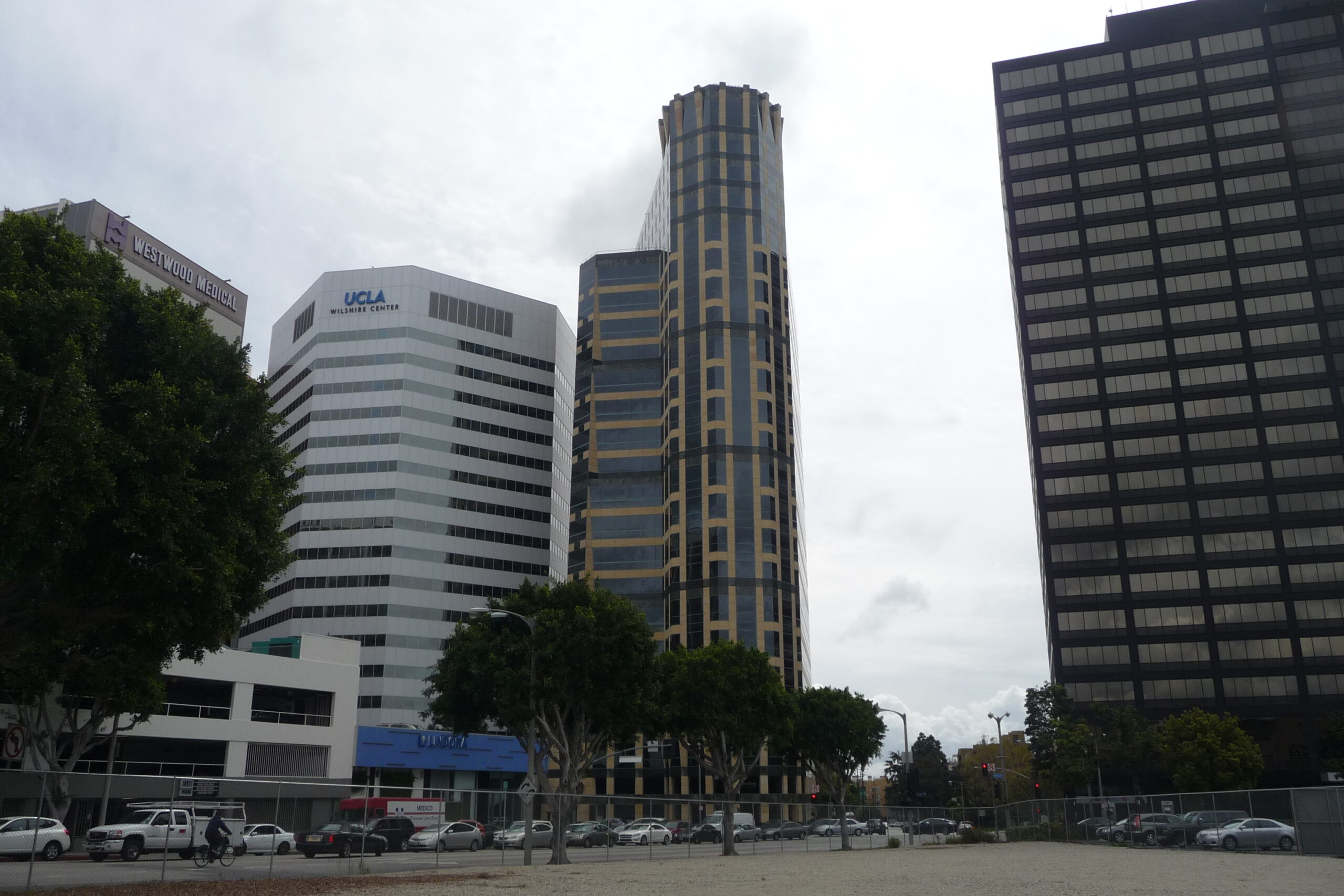 Place
The Tower
Completed in 1988, the 23-story The Tower squeezes between the other high-rises around it and distinguishes itself with blue-green mullions, dark gray glass windows, and flared upper decorative elements.
While many bemoan the destruction of Westwood Village's low-scale landscape by the erection of high-rise buildings along Wilshire Boulevard, there is no denying the compelling architecture of The Tower at 10940 Wilshire. Built by the Platt Development Corporation and completed in 1988, The Tower is a twenty-three-story office building featuring an octagonal tower with flared upper decorative elements thrusting above a lower central volume. It was designed by architect Helmut Jahn of the Chicago-based firm Murphy-Jahn, and is best described as Postmodern in style, drawing from Art Deco influences of earlier decades.
The office building is situated on a relatively small corner lot and seems a little cramped, as if it's pulling itself in to squeeze between the other high-rises around it. Its smooth façades are clad in tan limestone and green granite with dark gray glass windows that appear flush with the rest of the materials. Distinctive blue-green mullions divide the stone and glass skin into horizontal and vertical bands and help to define the components of the upwardly soaring building. This is a confident design that asserts itself on Wilshire with no quarter asked and none given—and it actually pulls it off.