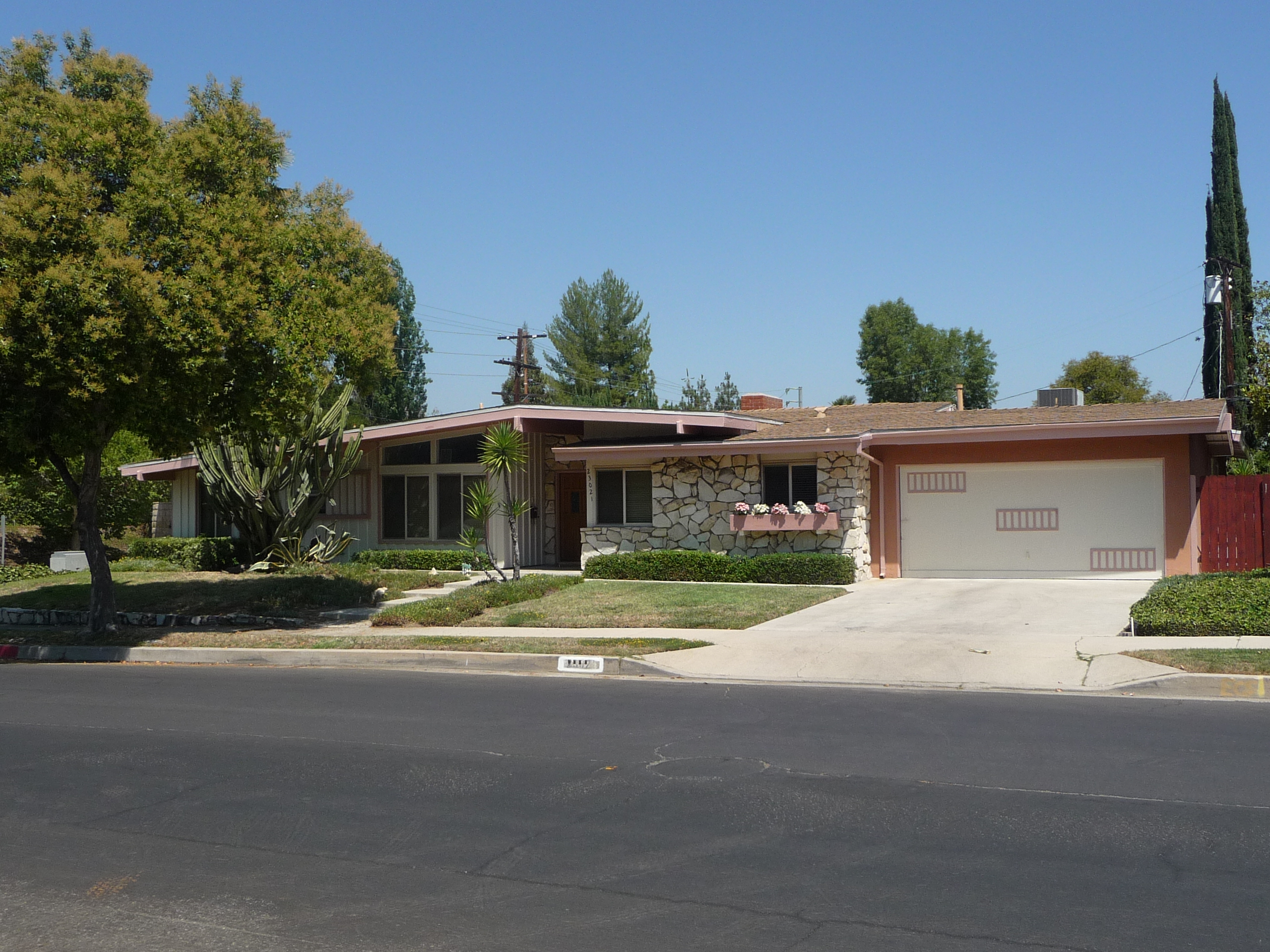 Place
Woodland West
A distinctive collection of rambling, horizontally oriented Contemporary Ranch buildings on curvilinear streets, Woodland Hills' Woodland West neighborhood was completed in 1964 and remains a wonderfully intact postwar neighborhood.
The Woodland West neighborhood in Woodland Hills is a distinctive collection of Contemporary Ranch style houses in a planned mid-century subdivision. Charles Du Bois designed some 1,300 residences for developer Don-Ja-Ran Construction Co. in collaboration with Peerless Building Co. After more than seven phases of construction, Woodland West was completed in 1964. Its houses are one and two-story, single-family residences set on wide lots that accommodate the rambling, horizontally oriented Contemporary Ranch buildings.
The streets are curvilinear, and many of them end in cul-de-sacs to enhance the rural, quiet feel of the location.
The buildings were designed and built-in repeated models and share similar scales and Modern design elements that give the whole district a harmonious feel: low-pitched gabled roofs that cover two-car garages, dramatic doorways, overhanging eaves, and cladding including board and batten, beadboard, stucco, and natural stone.
Du Bois is best known for his Mid-Century Modern designs in other tract developments, including the Vista Las Palmas development in Palm Springs. He is responsible for the Palm Springs neighborhood's dramatic A-shaped entry volumes that were inspired by Polynesian "Tiki"-style structures. The Woodland West development contains houses with similar design inspiration. It is a wonderfully intact neighborhood that effortlessly conveys its postwar suburban feel into the present day.