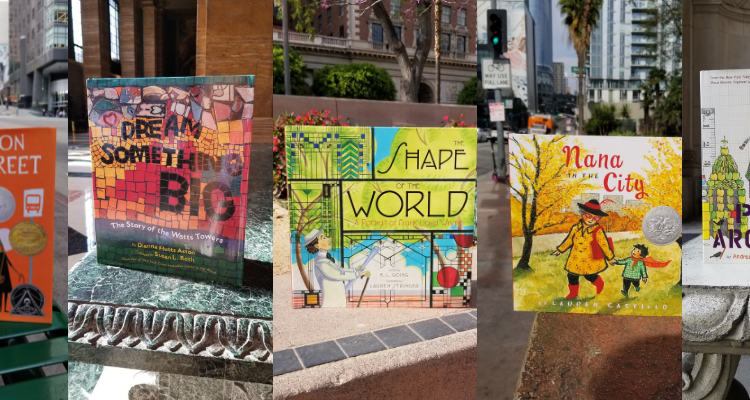 2020 People + Places Book List for Kids
Launched in 2020, the Conservancy's "People + Places" book lists celebrate stories about people, events, and diverse communities in L.A. and beyond! Curated for students of all ages, our book lists include diverse stories about exploring communities in Los Angeles. Each book recommendation is accompanied by a reading guide to help facilitate discussion and foster critical thinking in students.
2020 Edition
We are grateful to the Young Adult Librarians from the Los Angeles Public Library's Teen'Scape department who helped curate this year's teen list and to members of the Southland Council of Teachers of English and L.A. Conservancy Volunteers who designed reading guides to accompany the books.
Major funding for the Los Angeles Conservancy's educational programs is provided by the LaFetra Foundation and the Kenneth T. and Eileen L. Norris Foundation.