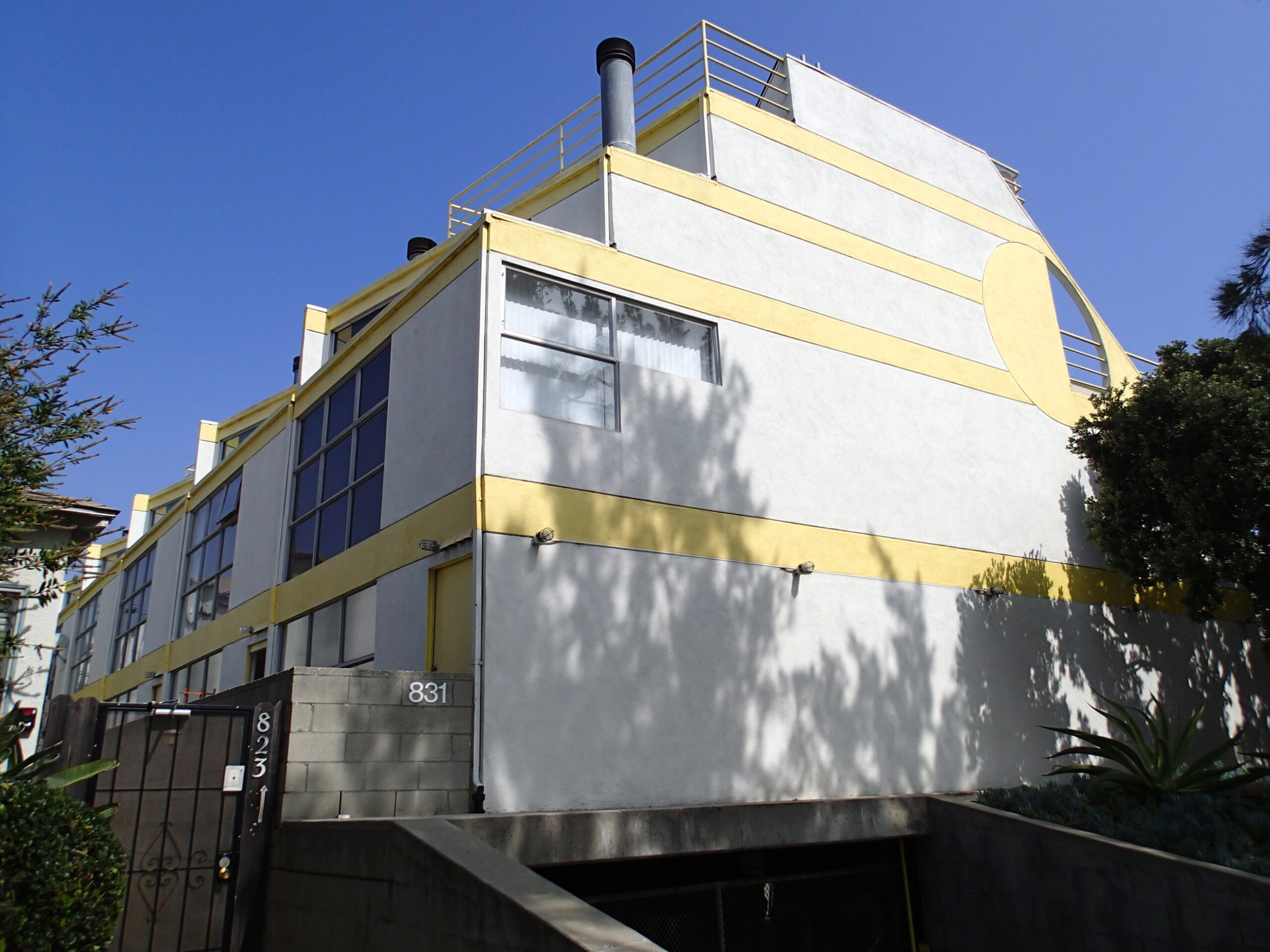 Place
Pacific Street Townhouses
A Postmodern/High-Tech complex that resembles, at first glance, a piece of massive yellow-and-white machine equipment at a temporary halt.
At first glance, the townhouse condominium complex at 831 Pacific Street in Santa Monica looks a little bit like some massive piece of equipment, a yellow-and-white machine at a temporary halt. In fact, it is a six-unit condominium building rising up above the street in three levels.
Completed in 1981, the building was designed by architectural firm A Design Group (David Cooper, Michael Folonis, George Blain, and Richard Clemenson). It is turned sideways to the street, filling the length of its narrow lot. Like the Streamline Moderne buildings of the 1930s, it evokes the feel of a cruise liner, only without the aerodynamic curves. Instead, it is more Postmodern/High-Tech in style, all sharp angles and strong corners as if to maximize brute efficiency.
Brightly painted steel railings enclose every deck, walkway, and staircase in factory-like safety, while angled volumes distinguish each unit as its own residential entity.
The complex sits above a subterranean parking garage. The first level of each unit contains bedrooms, while the second and third levels are in a common volume: the second level has the main living area and an exterior deck, while the third level has an interior mezzanine and another exterior deck. As architectural historians David Gebhard and Robert Winter put it, the building at 831 Pacific Street is a "not-to-be-missed high-tech image."