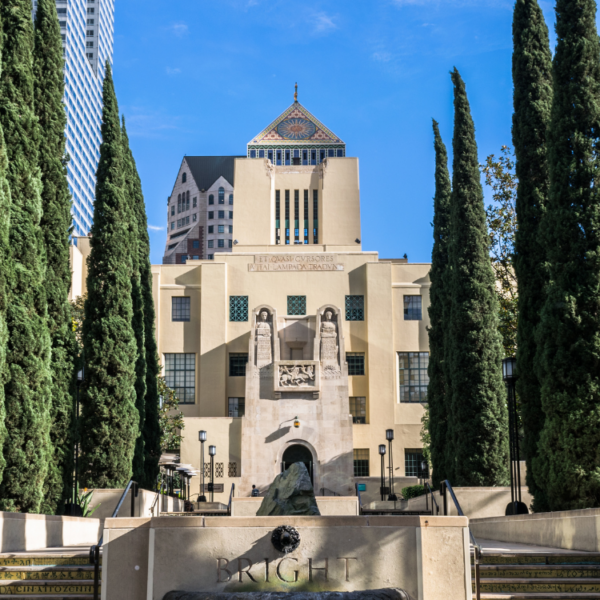 Walking Tour | Weekly
Historic Downtown
Saturday, December 16, 2023
9:45 a.m.
Get a great overview of downtown L.A. history and architecture, from the eighteenth century to the present on this Saturday walking tour.
Register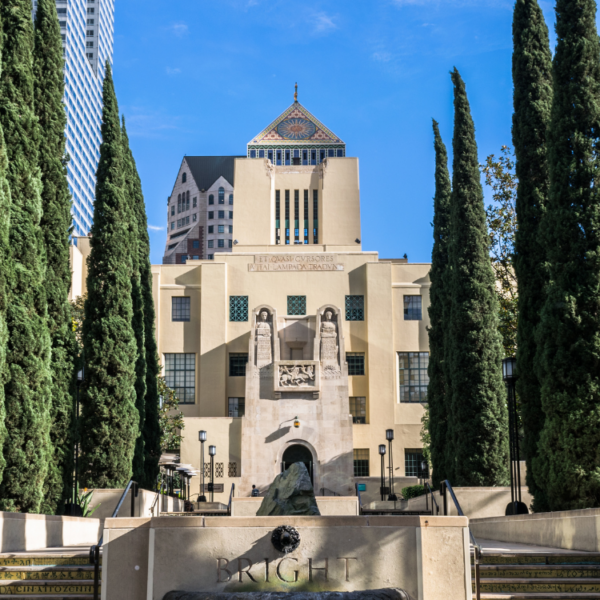 About This Tour
Never taken one of our tours? Our Historic Downtown walking tour offers a great overview of downtown L.A. history and architecture, from the eighteenth century to the present. Learn about the founding of this great city, and the story of its growth, as told through its magnificent architecture.
Explore some of L.A.'s most beloved landmarks, such as the Central Library, the U.S. Bank Tower, and the Bradbury Building. Discover—or rediscover—the area's unique character as you visit the areas surrounding Pershing Square, the heart of downtown.
Notice: Starting January 1st, rates will be to $18 for members and $25 for the general public. All tickets purchased before December 31, 2023, including tickets for dates in 2024, will still retain the current price.
See below for more information about our COVID-19 safety policies.
Route covers approximately 12 blocks; includes stairs and hills
Strollers not recommended
$10
Youth (ages 17 and under)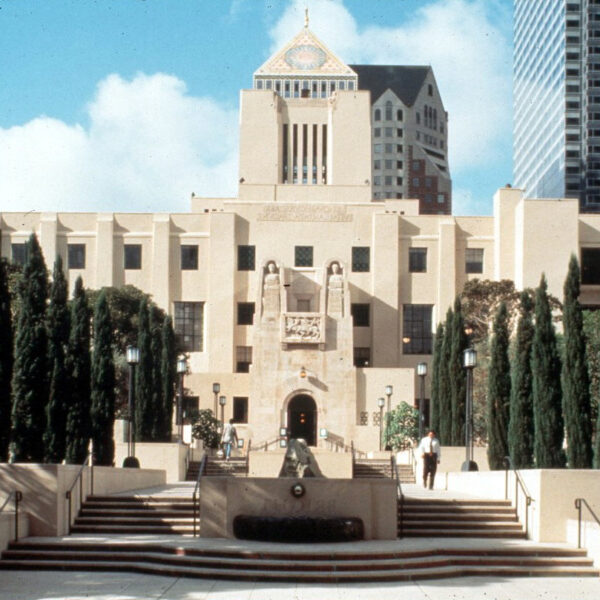 Upcoming Historic Downtown Walking Tours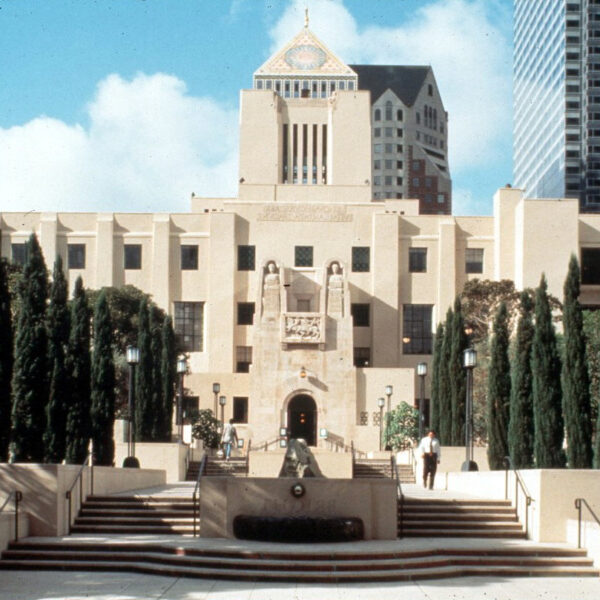 Details & Getting There
Important Policies and Covid-19 Safety
Tour will run rain or shine.
Masks are not required while outside on the tour.
You can change your reservation date if you contact us at info@laconservancy.org at least 24 hours before your original reservation date.
If a member of your party is in a wheelchair, please let us know in advance by emailing info@laconservancy.org.
For additional details, see below.
All participants in the Los Angeles Conservancy-sponsored Walking Tours knowingly and freely accept and assume all risks, both known and unknown, and AGREE TO RELEASE, DEFEND, INDEMNIFY, NOT SUE, AND HOLD HARMLESS the Los Angeles Conservancy, its principals, officers, employees, volunteers, sponsors, agents and other participants from any and all claims, damages (including medical expenses and attorneys' fees), injuries and expenses arising out of, or resulting from your voluntary attendance/participation in Walking Tours.
Historic Places on This Tour
Other Walking Tours We Recommend
Click on the links for additional dates for these tours.
Major funding for the Los Angeles Conservancy's educational programs is provided by the LaFetra Foundation and the Kenneth T. and Eileen L. Norris Foundation.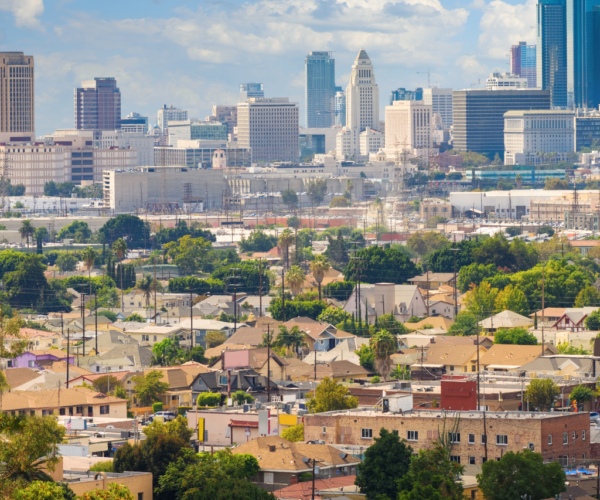 Help Preserve Historic Places in Los Angeles